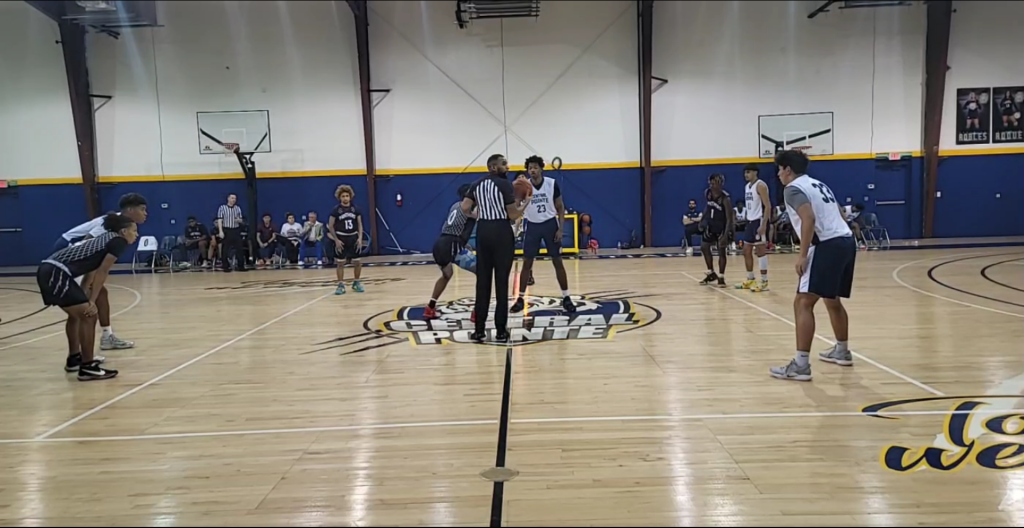 Posted On: 11/5/21 2:28 PM
Central Pointe Christian Academy's depth, size, and talent held a dominant lead from the tip. This 41 point blowout highlighted strengths of prospects on both teams. Let's talk about the prospects that stood out.
CPCA
Owen Aquino Owen Aquino 6'9" | PF Central Pointe Christian | 2022 State FL has the passing to be an offensive hub in the game for years to come. CPCA's 5 out motion offense is a tailored fit for his playmaking. He routinely makes cross court passes to corner shooters, finds open shooters with laser point precision, and finds guys for kick outs. Aquino finished around the basket with both hands, whether it was him diving to the basket or working out of the post. He was an active second chance scorer finishing the night with several putbacks. Defensively, the 6-9 big has good awareness collecting two blocks and near double digit rebounds.
Carlos Cortijo Carlos Cortijo 5'11" | PG Central Pointe Christian | 2023 State FL played an efficient game hitting all of his shots from the field, including two catch and shoot threes and a fastbreak layup. The 2023 guard made good reads, adding two assists to his stat line. Cortijo showed off his athleticism with a chase down block in transition.
Pape Lamine Niang Pape Lamine Niang 6'9" | PF Central Pointe Christian | 2022 State FL made his