As the MHSAA football playoffs round into the home stretch and practices begin all across the state. I'm going to kick into high gear on the season preview front. In lieu of comprehensive team previews. Let's look at five players who will have a big hand in deciding each of of the four divisions. 

Having already done divisions three and four near the end of October. It's time to move to the upper divisions. The task of finding one player becomes admittedly harder as the teams get deeper. But once again the task is not finding the five best teams or players. But the five players who could singularly play a big role in the road the the Breslin Center. 
*Editorial note: With more late transfers than I can I ever remember. This info is current to the best of my knowledge. But things can change quickly
Jakhary Towns Jakhary Towns 6'1" | SG Godwin Heights | 2023 State MI 6-1 2023 Wyoming Godwin Heights If a team is going to break through in the West Michigan side of the bracket. A bracket loaded with deep and traditionally very tall frontlines. You need a point guard that can really go. From Braima Hai to Christian Rodriguez (Cornerstone) Godwin Heights is a program that has consistently showed this ability. Although he is more of a two guard at this point. Towns is next up in this tradition. Since his freshmen year this young man has showed elite shooting ability. Now as a upperclassman the rest of his game is catching up. A trigger quick release on the perimeter has gotten even faster as he has aged. Allowing Towns to get his shot off easily despite his size. Tested himself by playing with an out of state national AAU program this summer. With Team Rose (Chicago/Adidas Circuit) Towns showed increased quickness and improved ball handling. The only junior on this list. Towns is a prospect who should receive more statewide recognition in the next two years.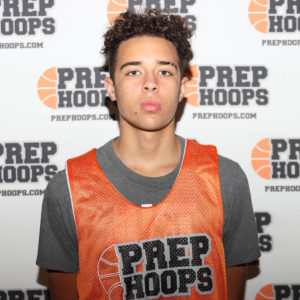 Joe Francis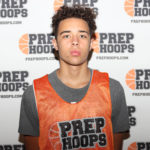 Joe Francis 6'4" | SG Adrian | 2022 State MI 6-4 2022 Adrian Speaking of shooters. Francis might be the best long range shooter in the state. With his size his and length if Francis were to get hot for a month. There might not be much a defense could do about it. Has an unusual and unorthodox release. But I have yet to see an instance where it appears to be an impediment. Coming off a good summer with M&M Boyz. Francis has more recently been on a tear during the Fall showcase circuit. I have covered most it. I would encourage you to click on his name and read some of my more recent columns. If Francis were to get hot he has enough backcourt help in Brennan McKenzie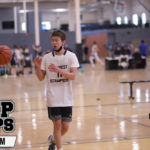 Brennan McKenzie 6'0" | PG Adrian | 2023 FL for the Maples to make some noise in March.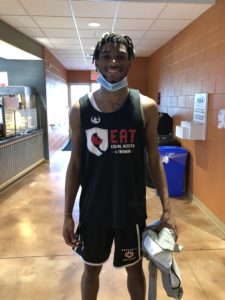 Derrick Voltz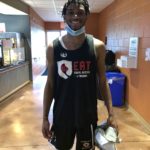 Derrick Voltz 6'4" | CG Carrollton | 2022 State MI 6-4 2022 Carrollton Could Voltz get hot and carry a team to a title or the Breslin Center? The simple answer is yes. Primarily because I've already seen him do it on a smaller scale. This summer Voltz led Flint's Finest to the title against a deep field at the Brawl for the Ball in Fort Wayne. While he won't have Carmelo Harris Carmelo Harris 6'0" | CG Flint Beecher | 2022 State MI and Mehki Ellison Mehki Ellison 5'7" | PG Flint Carman-Ainsworth | 2022 State MI helping in the regular season. Voltz has the ability to lead the Cavaliers on a deep run. The Saginaw Valley St football/track commit might be one of the best all around athletes in the state. Voltz is more than just a athlete on the basketball court. Even at 6-4 has the ball handling ability and court sense to play the point. Extremely explosive in transition as you would expect from his track and gridiron exploits. Carrollton dropped a one point heartbreaker to Bridgeport in last year's tournament. If they can get over the Bridgeport hump the bracket could really open up for the Cavs. 
Julian Scott Julian Scott 6'1" | PG Detroit Country Day | 2022 State MI 6-2 2022 Detroit Country Day With nine— that's right nine banners hanging I would be remiss if I wrote about Division 2 tournament success and I did not mention someone from this storied program. Scott is a physical lead guard with a solid frame and plenty of quickness. Capable of scoring in bunches. But also plays with his head up and has good court awareness. Will have a solid post partner in 6-9 Kareem Aburashed
Kareem Aburashed 6'9" | PF Detroit Country Day | 2022 State MI . Scott has some momentum coming into the season. Was MVP of the Bank Hoops All State Camp in October. It's been a little bit since we heard from this program. But with Scott at the helm the Yellowjackets could make some noise in March once again. 
Trucel Singleton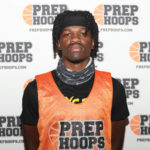 Trucel Singleton 6'0" | CG Benton Harbor | 2022 State MI 6-0 2022 Benton Harbor (pictured at top of article) Very similar to Towns (see above) Just a tough hard nosed undersized two guard at a traditionally powerful program. Singleton makes up for his lack size with quickness and a seemingly innate ability to shoot off balance and from difficult angles. Fearless penetrator who has a crafty ability to finish at the rim. Coming off a good summer with MBA's NY2LA squad. Singleton has proven himself on big stages as Benton Harbor has also consistently scheduled aggressively. If recent transfer rumors come to fruition. Singleton might have a little more help than other guys on this list. Whoever he plays with. This young man is a gamer who should make the Tigers a tough out in March.