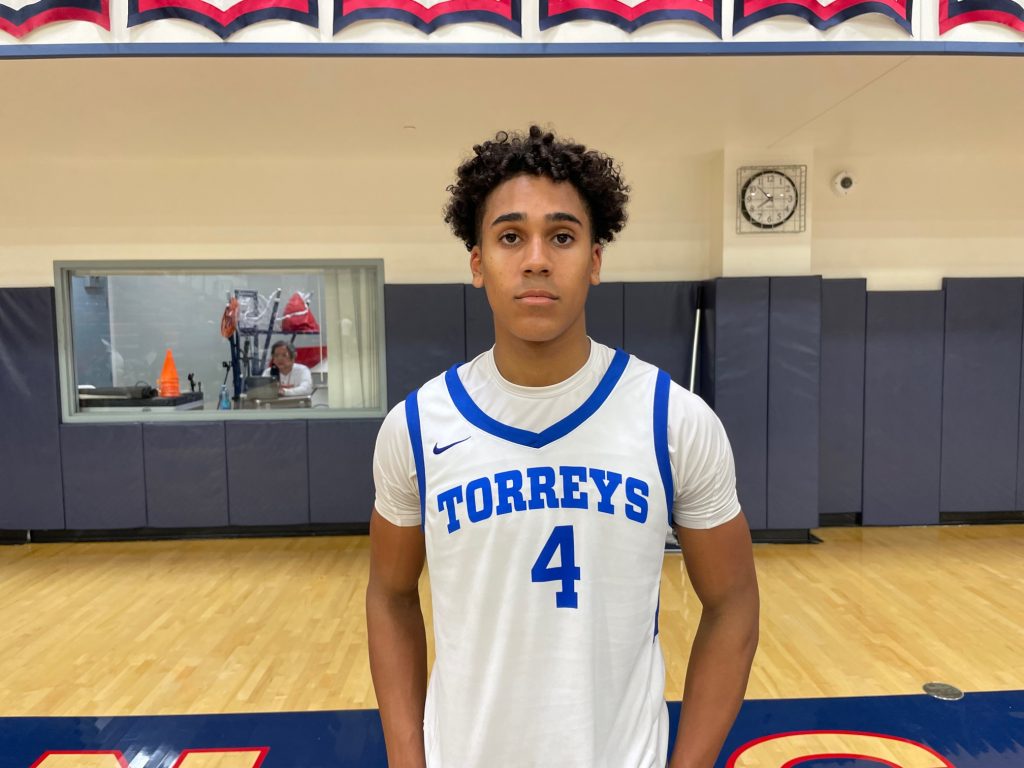 Posted On: 11/26/21 2:01 PM
Montgomery Head Coach Ed Martin has created something special with the San Diego Tip-Off Challenge. The past two years, he's leveraged the presence of Sierra Canyon and several of San Diego's top teams to bring out big crowds and create an atmosphere that is great for the city.
The three day event (of which, I only attended two days) gave us some surprising performances. Here, we highlight some of those players who opened our eyes. 
Not guard has physically transformed over the past two years as much as Begin, who has grown and filled out his frame. Now, you're starting to see his body catch up with his always strong skill set. A right-hand dominant guard who is crafty and has underrated burst, he took over the game in the fourth quarter against San Diego, hitting shots from three, scoring through traffic and getting to the foul line at a prolific rate. He gives the Torreys an alpha they can go to during crunch time and ensures they shouldn't skip a beat from last year, when they were one of the region's early surprises. 
Boston Bonifay, 6-7 2022 F,