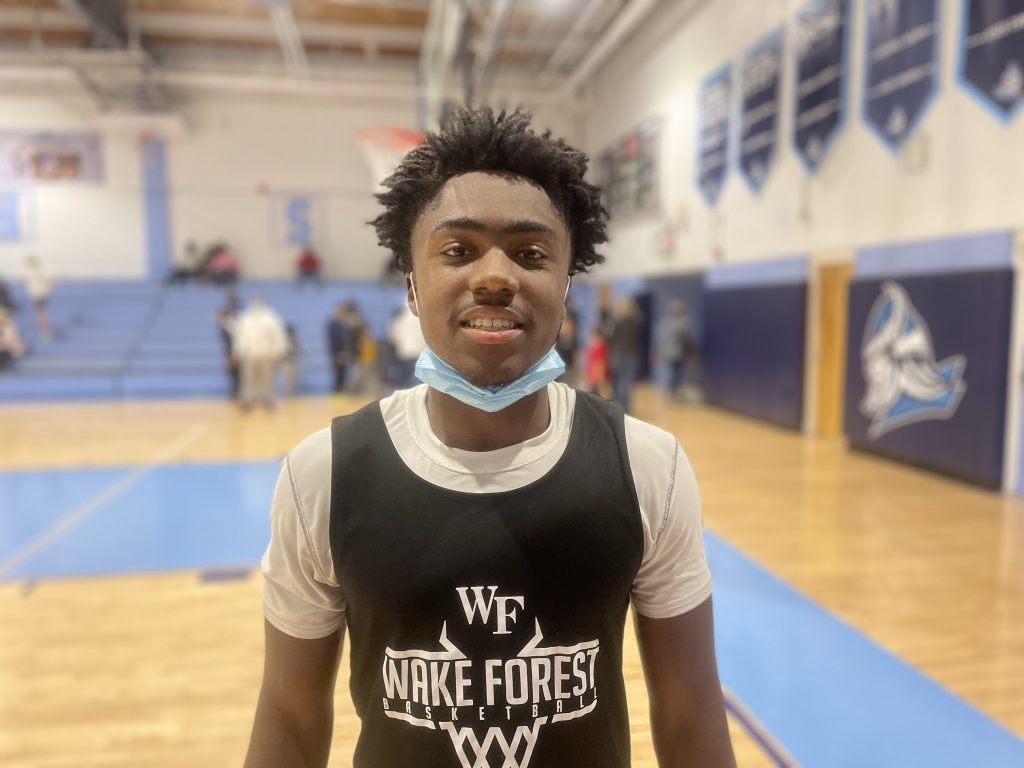 Posted On: 11/22/21 11:30 AM
The Wake Forest Cougars are set to be an exciting bunch in 2021-22 under their second season under head coach Greg Ackles. They've got a few seniors and juniors set to make waves this year as they look to make a splash in the new conference alignments. Take a look at some prospects to keep an eye on for them.
Valentine is a 5-foot-11 point guard that really sets the tone at the lead guard spot for Wake Forest High. He's got nice quickness and length he uses well to get to his spots in the paint and make plays for others. Defensively, he uses his IQ to force pressure and make himself felt as a stopper and leader. 
Oztamur is an underrated forward prospect with some potential as a rebounder and rim-runner in the rotation. He should do well to give his squad some rim protection and athleticism with his size at 6-foot-5. He's an unsigned senior to keep an eye on.
Smalls is a confident combo guard in the Wake Forest backcourt with a ton of presence on the perimeter.