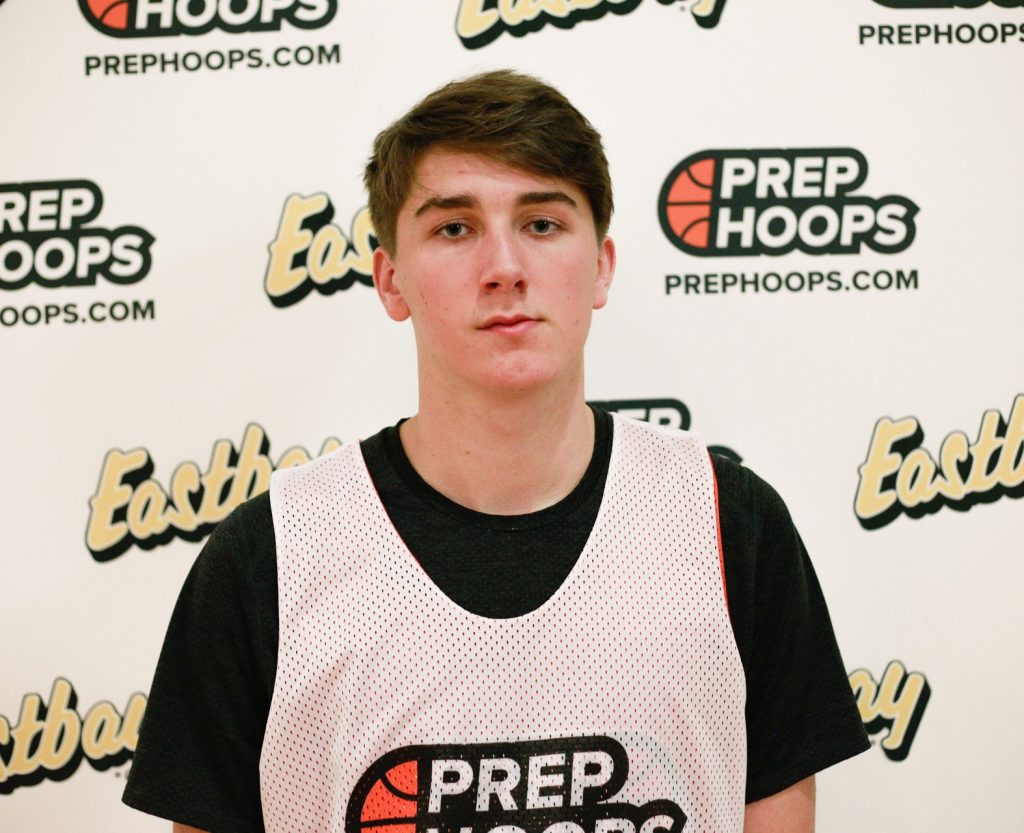 Posted On: 11/1/21 6:02 PM
Going into every PrepHoops Top 250 Expo there are a handful of guys we look forward to getting a closer look at and in this year's event, Skylar Schmidt was definitely one of those prospects. The strong forward certainly caught our eye as he was one of the top big men at the event. The showing may be just scratching the surface for the Scappoose junior who enjoyed getting the opportunity to showcase himself that weekend.
"I feel like I played pretty good," Schmidt said. "In the first two games I was showing my scoring and then in the third game, I showed that I could pass as a big man. There are some things I can work on, but overall it was a good experience."
We were impressed with how Schimdt capably used his body to finish inside, often through contact. In one game we watched he had at least three traditional and-one buckets and he also showed the ability to step out and hit a couple of face-up jumpers. He ran the floor well and finished off an alley-oop with a one-handed slam on one break.
The expo came off the heels of playing AAU ball this summer