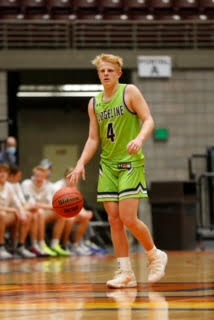 Posted On: 11/30/21 9:54 AM
There are a lot of games today and we expect some players to really step it up. Here is a short list of players that could turn it up.
6'6 Souleumane Barro || Layton Christian Academy || 2023 ||
There is no player on the opposing roster that will be able to hold Barro down in the blocks or with his quickness in the perimeter. Look for for him to get a few breakaway dunks and maybe a body or two. 
6'1 Kaden Cox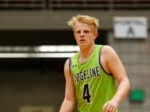 Kaden Cox 6'0" | SG Ridgeline | 2022 State UT || Ridgeline High School || 2022 ||
Kaden showed out in game 1 and we believe that he has more to show in this game to help his team get their 1st win. Look for Kaden to hit at least 4 three's in this one. 
6'3 Mason Bendinger Mason Bendinger 6'2" | CG Woods Cross | 2023 State UT || Woods Cross High School || 2023 ||
The season opener for Woods Cross will feature one of the biggest stock risers in the Class of 2023. Mason can score at all three levels and this is the year for him to really do it full-time at the high school level. 
6'9 Jackson Rose || Cedar Valley High School || 2022 ||
A surprise