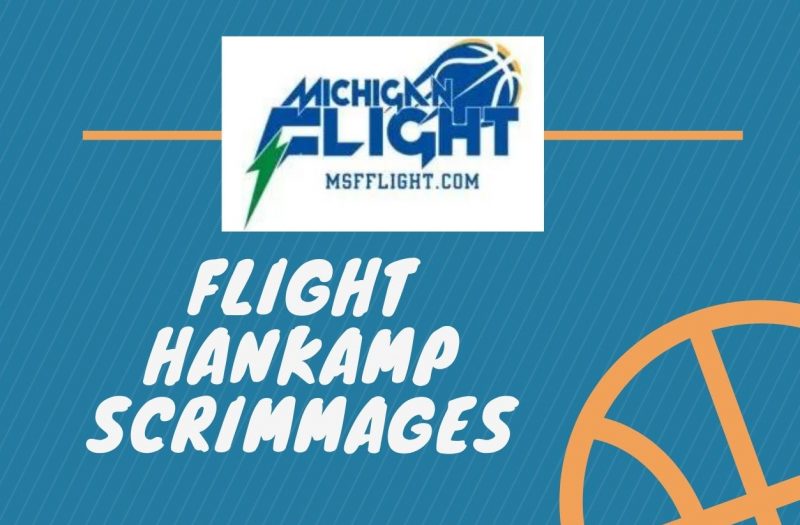 Posted On: 11/26/21 6:46 AM
The first annual Flight Hankamp Scrimmages will tip off on Saturday morning at Michigan Sports Facility in Jackson. There will be a nice collection of talent for coaches and fans to take a look at. When talent comes together, it creates some intriguing 1-on-1 matchups as well. 
Here are some of the individual matchups that I'm looking forward to seeing:
Jalen Jackson (2022, G, St. Clair Shores Lake Shore) vs. Tristin Beagle (2023, G, Adrian Lenawee Christian)
This will be a matchup that's very interesting when Lake Shore has the ball. Jackson is an explosive offensive player while Beagle is known for his steadiness and impact on both ends. Can Beagle keep Jackson in check? It will be fun to see.
John King (2023, G, Ferndale University) vs. Jalen Awasika (2022, G, St. Clair Shores Lake Shore)
This is another intriguing offense vs, defense type of matchup. King is a slippery guard that seems to be able to create looks at the rim in a variety of ways. Meanwhile, Awasika is a fiesty defender that has the potential to be a bona fide stopper this season. 
Brandon Summer Brandon Summer 6'0" | CG Lenawee Christian School | 2024 State MI (2024, G, Adrian Lenawee Christian) vs. Nate Pierson (2023, G,