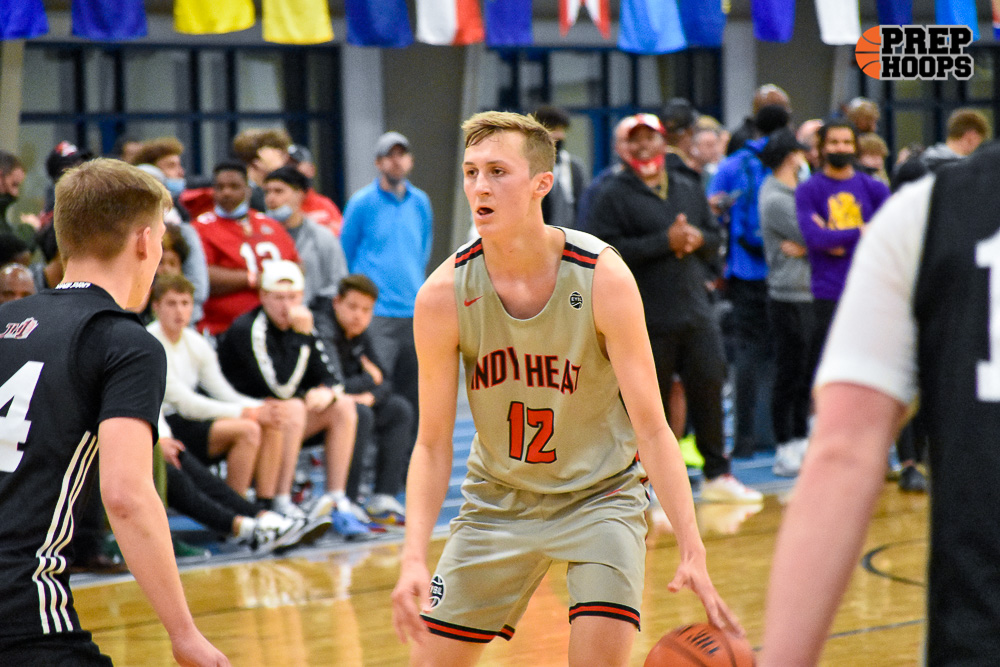 Posted On: 11/20/21 7:30 AM
Along with the Preseason Top 10 that was released earlier, Prep Hoops Indiana is also releasing Preseason All-State teams! These selections are made based on their expected impact this season. We will eventually release statewide All-State teams encompassing all classes as well.
Here are the First, Second, and Third Team Prep Hoops Indiana All-State selections as well as the Class 4A Player of the Year pick.
First Team
Tayshawn Comer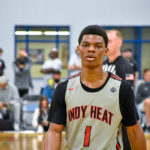 Tayshawn Comer 6'0" | PG Cathedral | 2022 State #226 Nation IN (Cathedral H.S. 2022)
Braden Smith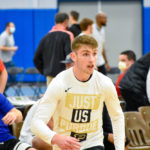 Braden Smith 6'0" | PG Westfield | 2022 State IN (Westfield H.S. 2022)
Fletcher Loyer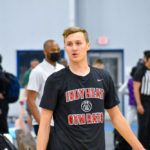 Fletcher Loyer 6'4" | SG Homestead | 2022 State #108 Nation IN (Homestead H.S. 2022)
Chris Gunn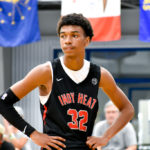 Chris Gunn 6'5" | SG Lawrence North | 2022 State #114 Nation IN (Lawrence North H.S. 2022)
Xavier Booker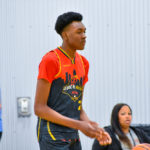 Xavier Booker 6'11" | PF Cathedral | 2023 State #107 Nation IN (Cathedral H.S. 2023)
Second Team
Logan Imes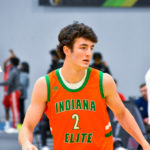 Logan Imes 6'4" | PG Zionsville | 2023 State IN (Zionsville H.S. 2023)
Ryan Conwell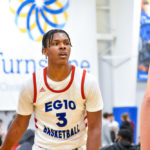 Ryan Conwell 6'3" | SG Indianapolis Pike | 2022 State #155 Nation IN (Pike H.S. 2022)
Amhad Jarrard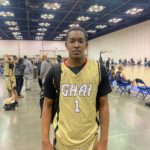 Amhad Jarrard 6'4" | SG Mt. Vernon-Fortville | 2022 State IN (Mt. Vernon-Fortville H.S. 2022)
Peter Suder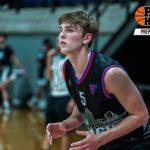 Peter Suder 6'5" | SG Carmel | 2022 State #227 Nation IN (Carmel H.S. 2022)
D'Ante Davis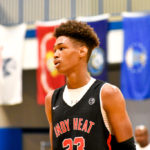 D'Ante Davis 6'7" | SF Warren Central | 2022 State #132 Nation IN (Warren Central H.S. 2022)
Third Team
Jalen Jackson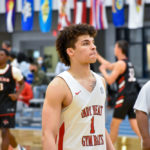 Jalen Jackson 6'2" | PG Fort Wayne Northrop | 2022 State IN (Fort Wayne Northrop H.S. 2022)
Reggie Bass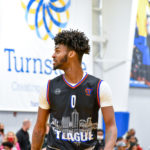 Reggie Bass 6'5" | SG Arsenal Tech | 2022 State #175 Nation IN (Arsenal Tech H.S. 2022)
Joey Brown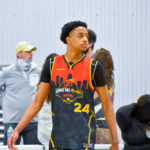 Joey Brown 6'5" | SG North Central | 2023 State IN (North Central H.S. 2023)
Will Lovings-Watts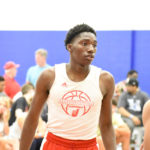 Will Lovings-Watts 6'5" | SF Jeffersonville | 2022 State IN (Jeffersonville H.S. 2022)
JaQualon Roberts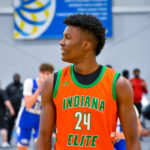 JaQualon Roberts 6'7" | PF Bloomington North | 2023 State IN (Bloomington H.S. North 2023)