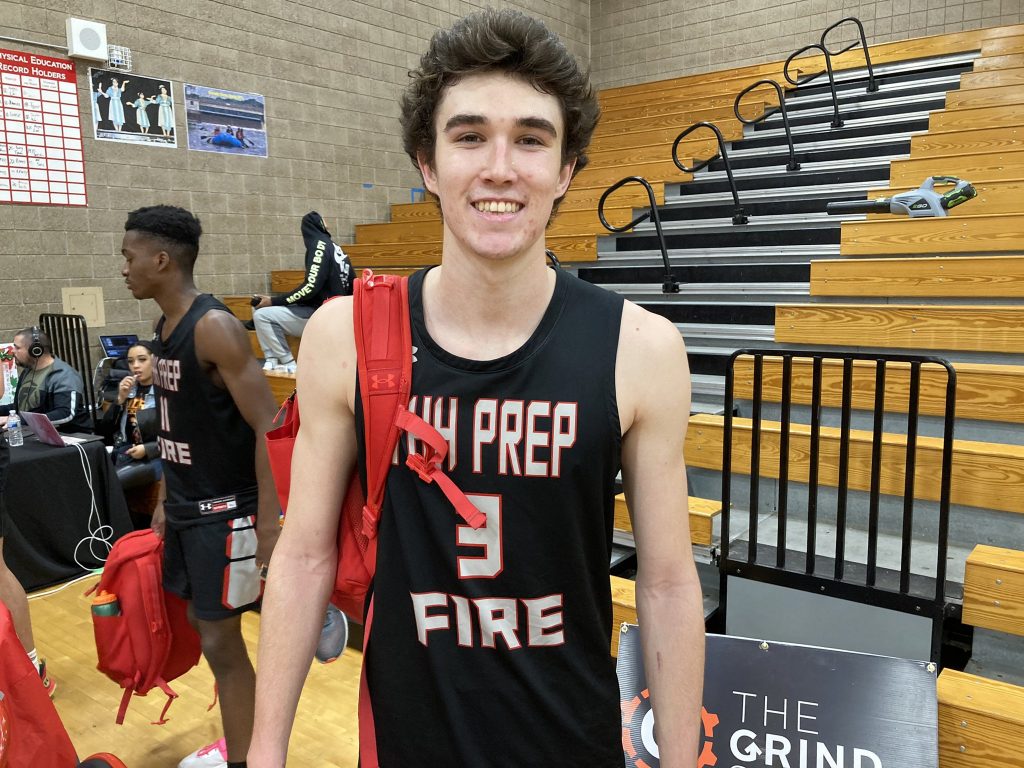 Posted On: 11/6/21 2:49 PM
PHH Prep knocked off Vertical Academy 84-78 in the Friday night late game at Minneapolis Henry in the Shorty Classic.  Who played well?  Who were the five standouts?  We break that down now. 
(1) Garrett Anderson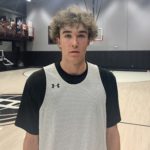 Garrett Anderson 6'7" | SF Phhoenix Prep | 2022 State AZ (6'6 2022) of PHH Prep.  Anderson's signature plays were on full sprint runs to the rim.  The first was a backdoor cut beating his man with a cut and then catching to finish full speed.  The other way Anderson stepped back to get his guy to take a step to the arc and when that player stepped with the wrong foot opening the middle, Anderson burst to the middle and dunked on the player who was desperately trying to recover.  Anderson's speed and one foot leap to the rim showcases a high level of agility.  What I liked even more was Anderson grabbing a dozen rebounds.  PHH isn't a big team so Garrett needs to rebound and last night he controlled the glass.  Headed to San Jose State (shot 7 of 12 for his 19 points). 
(2) Treymane Parker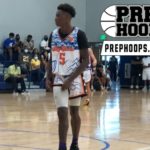 Treymane Parker 6'3" | CG New Life Christian Academy | 2023 State #192 Nation NC (6'3 2022) of Vertical Academy. There is so much natural ability with Parker.  His athleticism is at an elite level allowing him to get to the rim easily off separation, and in transition Parker is incredible.  That athletic ability allows him to get to instant space after a separation move and gives him incredible lift on his jumper.  The touch is pretty fair as well as Parker scored 30 on Thursday and another 26 on Friday (six threes in one game, three in the other).  The potential is there, Parker just has to learn when to take advantage of a defense in the halfcourt possession so he can have cleaner looks, and more space to work with.  When that happens, those 8 of 23 games will become 12 of 23 shooting games. And when he shoots in a higher percentage way, I think an even higher level of college program will recruit him. 
(3) Jayson Petty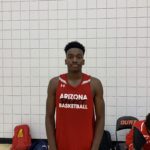 Jayson Petty 6'4" | SF Phhoenix Prep | 2022 State AZ (6'3 2022) of PHH Prep.  After watching Petty play once and doing some review work on him, I would say Petty is an efficient player.  Petty scored his 13 points on 5 of 9 shooting and I liked most of his shot attempts.  Opened the game with early threes but never forced one later in the game.  A very good rebounding wing who is extremely tough to get a body on when he crashes the offensive glass.  Seemed to know the angles, Petty is strong, and once he got the leverage on a guy, he won the battle.  Had seven boards.  Liked his cuts, Petty did a good job fighting to his spots on defense, and all around I really like him in this PHH system of play. 
(4) Raydon Thorson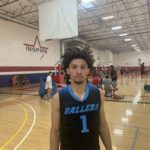 Raydon Thorson 5'11" | PG Phhoenix Prep | 2022 State AZ (6'1 2022) of PHH Prep.  I love his patience with the basketball.  Thorson lets the floor move, lets the defense step with the moving PHH parts, and then attacks with the one dribble into an attempt, or a one dribble into a quick reversal or cutter hit.  When Thorson hit one of his threes he allowed the screen to do the work and when the defender stepped off, Thorson got to his balance and released.  Scored a dozen points on 4 of 7 shooting including a pair of threes.  Rarely forced his offense, kept the ball moving so PHH was taking high percentage attempts.  Liked the way he played.  
(5) Tim Hall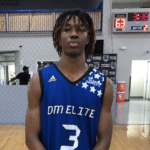 Tim Hall 6'6" | PF Paul Laurence Dunbar | 2022 NC (6'5 2022) of Vertical Academy.  Have to talk about the guy who I felt took advantage of his opportunity.  Vertical Academy lost their center to injury so Hall had to step into a post role.  After playing just a bit on Thursday taking two shots and grabbing six boards, Hall grabbed 11 boards last night and moved the basketball for four assists.  His efforts to get over the screen, to get to a board, to make an extra pass, and to chase down a loose ball in the second half gave Vertical Academy a chance late (after I thought they were out of chances).