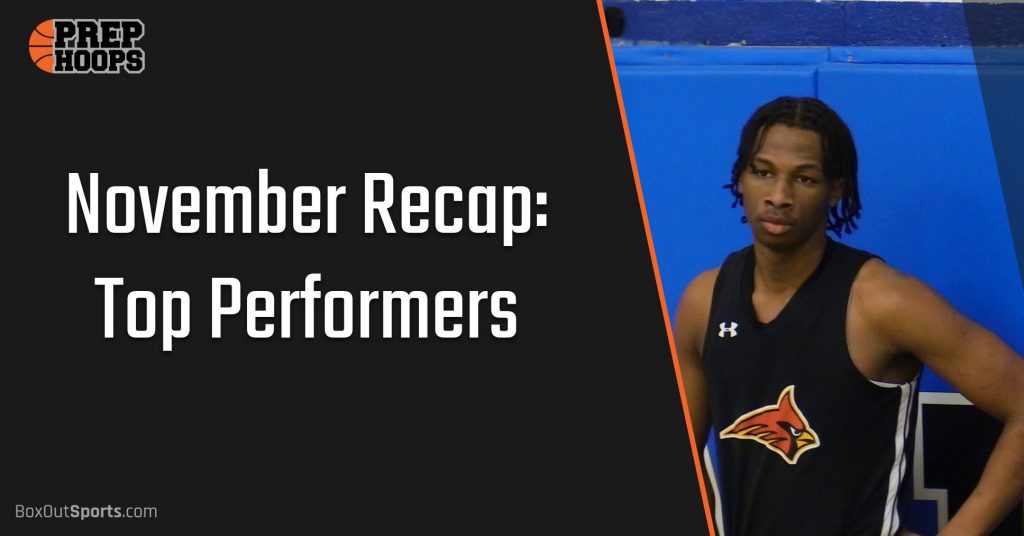 Posted On: 11/30/21 5:00 PM
November was an eventful month for DMV Hoops. Between open gyms, scrimmages, and games, there was no shortage of action to follow. Here we highlight some of the month's top performers.
Aire continues to be a difference-maker in the paint for the Mustangs. His offensive game is evolving steadily. Aire is now comfortable catching, turning, and shooting jumpers from the elbow. His touch from the free-throw line is also commendable. 
Buchanan did a bit of everything throughout Wilson's impressive performance during a recent scrimmage at Ireton. He scored at all three levels and played solid defense. One takeaway from this performance is that Buchanan is beginning to add a few go-to moves into his offensive arsenal. 
Cyrus Chisolm | guard | Sandy Spring '23
Chisolm is one of the better-unranked guards you'll find not just on this list, but in the DMV. He is a premium athlete who plays with high intensity at all times. Chisolm is a threat from three and a defensive menace. 
Dockery and Buchanan are as