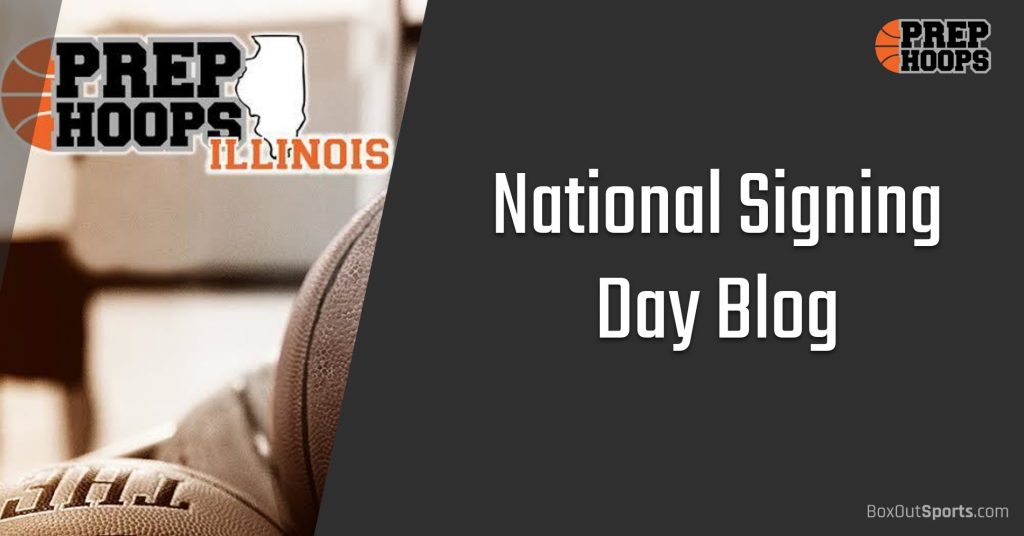 Posted On: 11/10/21 7:00 AM
Today is National Signing Day!  It is the first day that 2022 prospects can sign their national letters of intent.  We will have a full day of signings throughout the day as they come in.  Stay locked here for the latest!
7:00 PM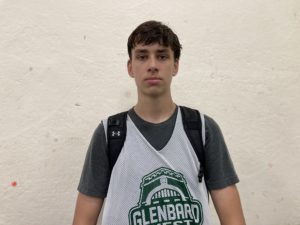 Glenbard West's D1 quartet has all signed their NLIs.! It is led by Gonzaga commit Braden Huff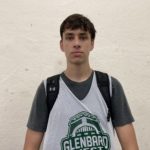 Braden Huff 6'9" | PF Glenbard West | 2022 State #58 Nation IL . The power forward is one of the more skilled frontcourt players in the country. Princeton got a good one in guard Caden Pierce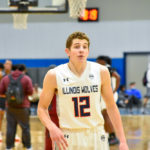 Caden Pierce 6'5" | SG Glenbard West | 2022 State IL who can play on or off the ball and really shoot it. Bobby Durkin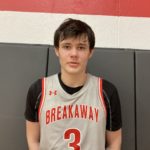 Bobby Durkin 6'5" | SF Glenbard West | 2022 State IL might be the missing piece to lead this team to a state title as the 6'6″ forward is an elite shot maker who will be going to Army. The other Army West Point signee on this squad is Ryan Renfro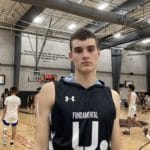 Ryan Renfro 6'7" | PF Glenbard West | 2022 State IL who is versatile and tough as nails.
6:00 PM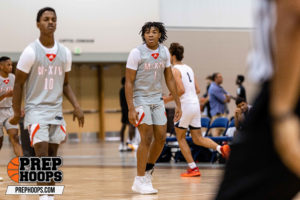 UMSL has their other NLI of the day in.  Quite a day as they landed a pair of top 30 prospects from the state of Illinois.  The latest comes from Patrick Robinson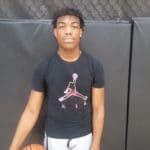 Patrick Robinson 6'4" | SG Oswego East | 2022 State IL from Oswego East.  Big and strong wing that loves to attack downhill and plays with such toughness!
4:25 PM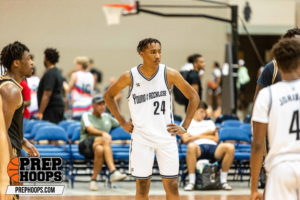 OPRF small forward Justin Mullins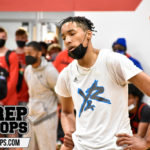 Justin Mullins 6'5" | SF Oak Park-River Forest | 2022 State IL is headed to Denver officially as he just signed.  The program out west landed Tevin Smith and came back into the state of Illinois to grab another top 15 prospect.  Mullins is a versatile wing that plays both ends and saw his stock soar this summer with Young & Reckless!
4:22 PM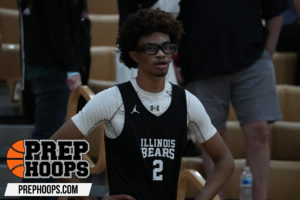 Mascoutah combo guard makes it official to UMSL.  Missouri-St. Louis is getting a guard that can play both on and off the ball with a ton of upside at 6'4″ with super smooth handles!
4:20 PM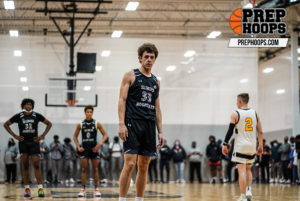 Normal Community 2022 power forward Zach Cleveland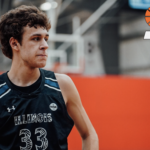 Zach Cleveland 6'7" | PF Normal Community | 2022 State IL has signed his national letter of intent for Liberty.  Cleveland kicked all of this off as one of the first commitments of the class back in the spring and today the athletic floor stretching post made it official!
3:25 PM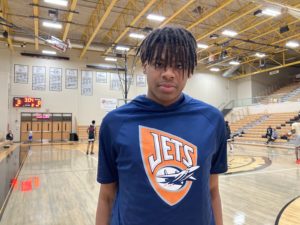 Mt. Vernon center NJ Benson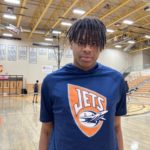 NJ Benson 6'8" | C Mt. Vernon | 2022 State #238 Nation IL tells PHI he has just signed his National Letter of Intent to attend Missouri State.  Benson was one of the most coveted post prospects in the state at the mid-major level.  Explosive five that can finish with pop, swat shots, rebound, and has improving handles.
3:00 PM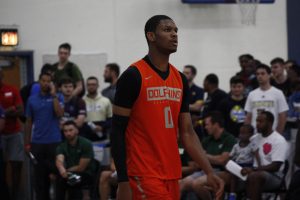 The Whitney Young Dolphins duo has made it official!  Pair of top 10 big men in AJ Casey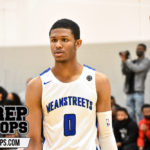 AJ Casey 6'8" | PF Whitney Young | 2022 State #55 Nation IL and Xavier Amos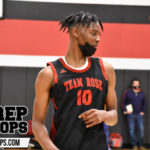 Xavier Amos 6'7" | PF Whitney Young | 2022 State #233 Nation IL have just signed their national letters of intent!  Casey is headed to Miami where the athletic and mobile four man will be a great fit in the ACC.  Amos has signed with in-state Northern Illinois who has had a couple of great days with a win over a high-major last night and today signing a top 10 prospect in Illinois!
2:30 PM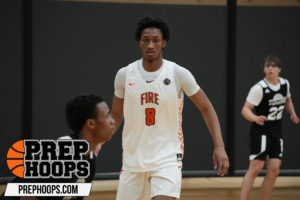 Wanted to make note of a couple of prospects from Illinois that have signed today.  Former Whitney Young standout Grant Newell is now at IMG for his post grad year.  He lit it up this summer with the Mac Irvin Fire and has been getting rave reviews during the fall.  Cal from the Pac 12 took notice and secured his commitment on Wednesday along with his signature.  Kam Craft lit up the Prep Hoops Circuit and Nike EYBL all summer for Meanstreets and was seriously making a case for #1 in 2022 before moving to Georgia for his senior year.  He has officially signed with Xavier!
2:15 PM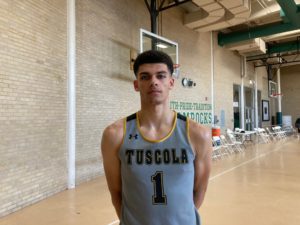 The Missouri Valley powerhouse keeps getting better!  Sweet 16 squad Loyola gets another top 5 prospect in the state as Tuscola point guard Jalen Quinn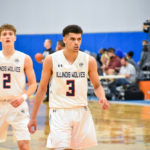 Jalen Quinn 6'3" | PG Tuscola | 2022 State #136 Nation IL has signed his national letter of intent for the Ramblers.  Quinn understands how to run a team and completely control a game.  Lefty has a floater and can finish well with either hand.  Has star potential at the mid-major level.
2:00 PM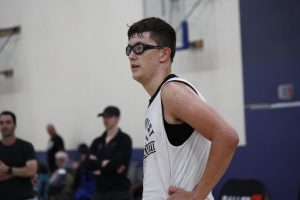 "Robbie Buckets" has made it official for Indiana State.  Oak Forest power forward Robbie Avila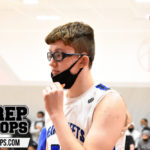 Robbie Avila 6'8" | PF Oak Forest | 2022 State #225 Nation IL is a huge get for the Sycamores program.  One of the most skilled big men in the Midwest is headed to the Missouri Valley after he signed his NLI this afternoon.  The top 10 prospect can shoot, score on the block, and is an elite passer.
12:30 PM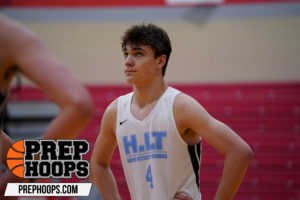 The Batavia big boys have signed their NLI's to attend Wisconsin-Parkside.  I don't know if there was a more dedicated coaching staff to watching one specific team this summer than this school tracking Ethan Ivan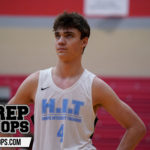 Ethan Ivan 6'7" | PF Batavia | 2022 State IL and Austin Ambrose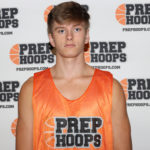 Austin Ambrose 6'9" | C Batavia | 2022 State IL on HIT all spring and summer.  It paid off with a pair of big men who provide versatility on both ends along with skill.
11:30 AM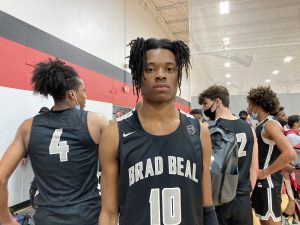 Mizzou has their next standout heading across the Mississippi river from East St. Louis.  Christian Jones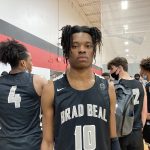 Christian Jones 6'4" | SG East St. Louis | 2022 State IL has inked with the Tigers!  Combo guard that is effective both on and off the ball.  Silky smooth ball handler that should be the top player from in the metro east during the high school season!
10:45 AM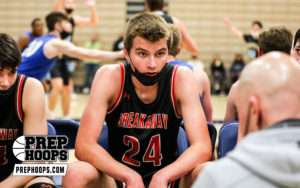 Another top 10 prospect has made it official as Furman gets its signature on an NLI from Timothy Christian small forward Ben VanderWal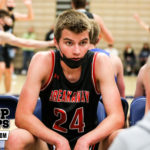 Ben VanderWal 6'5" | SF Timothy Christian | 2022 State #201 Nation IL .  Great positional size, sniper from deep, and has plus athleticism.  Should be a mismatch weapon at the mid-major level. 
10:40 AM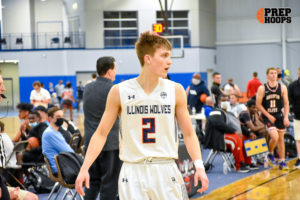 After picking up a big win last night Duke future head coach Jon Scheyer officially puts together his first recruiting class today.  He came back home to pick up a player that many believe is similar to him in Yorkville Christian shooting guard Jaden Schutt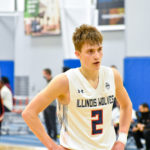 Jaden Schutt 6'5" | SG Yorkville Christian | 2022 State #42 Nation IL .  The top prospect in the senior class is an elite shot maker, moves well without the ball, and is a solid athlete.  He will be making a lot of shots in the ACC for years!
10:20 AM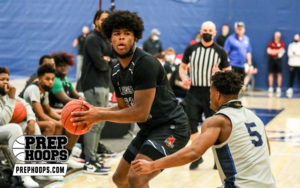 Air Force has turned their fall commitment into a signature!  St. Igantius power forward Kolby Gilles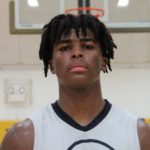 Kolby Gilles 6'5" | PF St. Ignatius | 2022 State IL has signed his paperwork to attend Air Force.  The Iggy post is absolutely tenacious in the paint as a rebounder and has started to emerge as an offensive threat with some perimeter shooting!
10:10 AM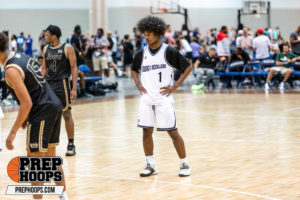 The other D1 Young & Reckless point guard in 2022 has made it official.  Larkin senior Damari Wheeler-Thomas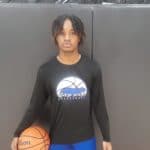 Damari Wheeler-Thomas 6'0" | PG Larkin | 2022 State IL has signed with North Dakota State.  Shifty ball handler that wins off the bounce and has so much speed with the rock in his hands.  Ideal fit for NDSU.   
8:45 AM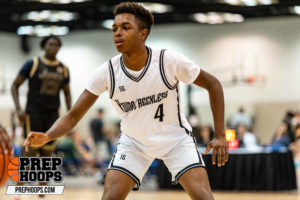 Want the best fit in the 2022 class?  That is Lyons Township point guard Tavari Johnson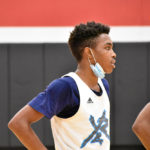 Tavari Johnson 5'11" | PG Lyons | 2022 State #171 Nation IL to Akron.  The ball screen genius fits in perfectly to John Groce's system.  The Zips pursued him as aggressively as anyone went after a recruit in July and got him to sign on the dotted line making his commitment official.  This is the kind of guard that wins games in the NCAA Tournament!
8:00 AM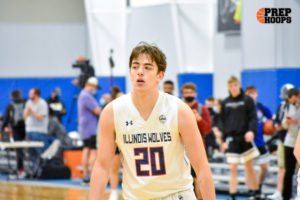 The next Illinois Wolves 2022 prospect has made it official.  DePaul Prep post Dylan Arnett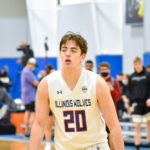 Dylan Arnett 6'9" | PF DePaul Prep | 2022 State IL has signed with Wisconsin-Milwaukee!  So much to like about this post with his size, strength, skill, and athleticism around the hoop.  Opened up eyes with a  strong showing during the high school live periods in June and it will be his team this year for DePaul Prep!
7:40 AM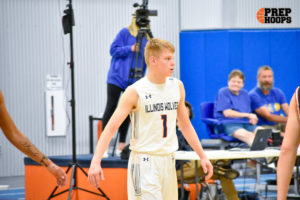 Glenbrook South duo Cooper Noard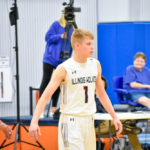 Cooper Noard 6'2" | PG Glenbrook South | 2022 State IL and Nick Martinelli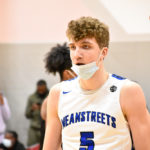 Nick Martinelli 6'6" | SF Glenbrook South | 2022 State #235 Nation IL have inked their NLI's!  Noard is a rock solid point guard that runs a team and can really shoot it!  He is headed to Cornell.  Martinelli is one of the most productive players in the state.  Can play multiple positions from his forward spot handling it and scoring from all over the floor.  He makes his summer commitment to Elon official by inking his letter!
7:30 AM
Welcome to National Signing Day!  We will be here all day with the latest signings across the state.