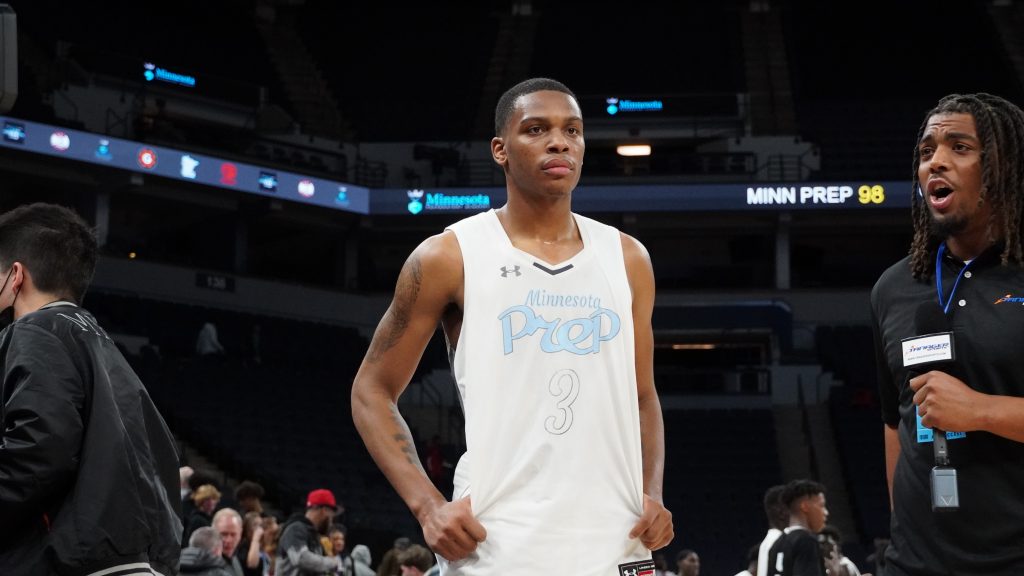 Posted On: 11/8/21 2:53 PM
The MN Shorty Classic presented by The Grind Session brought some of the nation's top talent to Minneapolis. Here are the top uncommitted prospects that caught my eye. 
Tavion Banks of Minnesota Prep (6'8" Forward - 2022) Thursday night was a breakout performance for Tavion. He finished the game with a double-double (27 points & 11 rebounds). Tavion was a force inside and scored most of his points in the paint and in transition. He finished off three huge dunks in the second half to give his team the momentum. This momentum sparked Minnesota Prep's comeback from their 12 point halftime deficit. Saturday's matchup versus Donda Academy was no different, Tavion was again the game's leading scorer and finished the game with 23 points and 15 rebounds. Expect the recruiting for Tavion to increase rapidly. 
Treymane Parker of Vertical Academy (6'3" Guard - 2023) Trey Parker was electric Thursday night. The 6'3" guard was the bounciest kid in the gym and was getting the crowd out of their seats all night. He played with a different kind of energy and confidence that you only see from the nation's best. There were two plays that