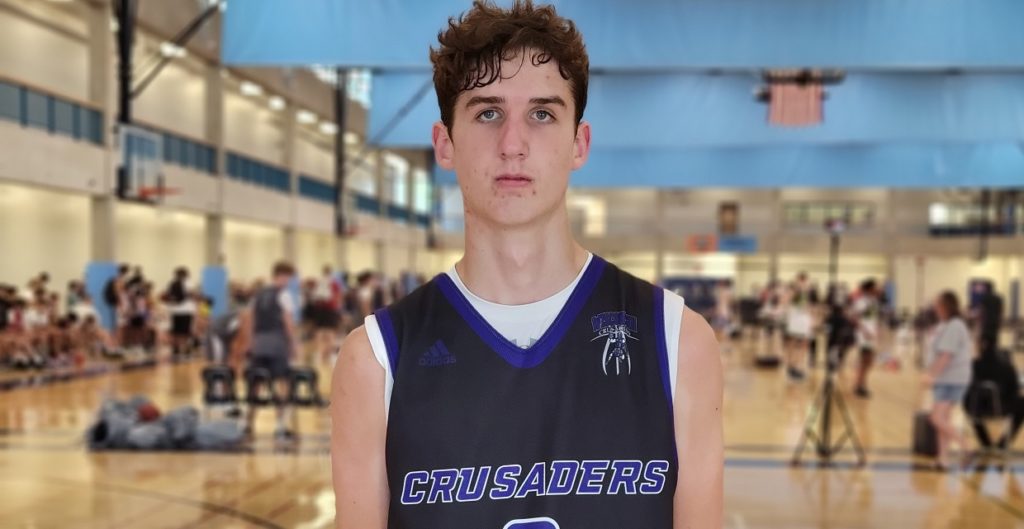 Posted On: 11/23/21 4:28 PM
Seven under-the-radar players who impressed over the weekend at the Kettle Moraine preseason scrimmages! 
Nathan Buntrock (6'7 2022 PF/C, Lake Geneva Badger)- Nathan averaged just 2.5 ppg in six appearances last season, but looked like he'll be a key player for Badger this winter. Against a talented St. Thomas More team, the 6'7 senior impressed with his ability to stretch the floor. He knocked down a pair of threes in the first half, as well as another long jumper in the second. He's long and lanky but not afraid to play with some physicality down low, and that showed as he went with a strong post up and scored on one occasion in the first. Has some decent mobility at 6'7 and could develop into a threat in the SLC this season as a senior.
Drew Reindl (6' 2022 G, St. Thomas More)- St. Thomas More is more than just their talented sophomore duo, as Drew Reindl returns to stretch the floor. In multiple games he was his usual self from beyond the arc as well as in the mid-range. What did look improved compared to last year was his ability to get to the rim and finish. Whether it was sprinting