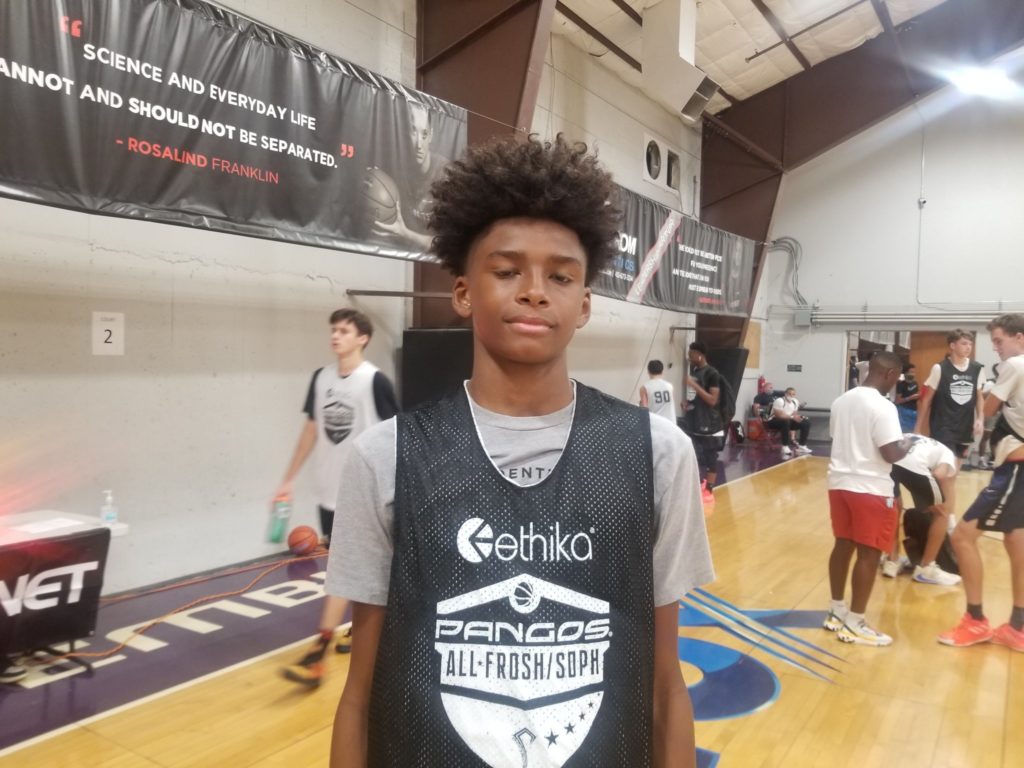 Posted On: 11/3/21 10:30 AM
This past weekend, Fairfax High School played host to the Halloween Hoopfest presented by SoCal Academy, Team WhyNot, Harvard-Westlake High School, and St. Monica's High School. The event featured some of the top talent in SoCal and served as a warmup to the regular season. The event was held from Oct. 29-31. I was able to attend the event on Oct. 30, and here's a look at some of the top standouts I saw.
1. Dahnte Russell Dahnte Russell 5'8" | PG Harvard-Westlake | 2022 State - Harvard Westlake 2022
Russell is a player I've watched for the past couple of years since he was a freshman coming off the bench. He's developed into a legit starting point guard now. He is the perfect floor leader. He keeps the ball moving offensively and he finds he openings in the defense to get the ball to open teammates. He doesn't try to do too much; takes scoring opportunities when they come. Good defender too. 
2. Angel Navarro - Simi Valley 2022
Navarro was one of the better scoring/shooting wings that I saw. He has deep range that extends past the high school three-point line. In the game I saw, he hit some big threes to keep Simi Valley