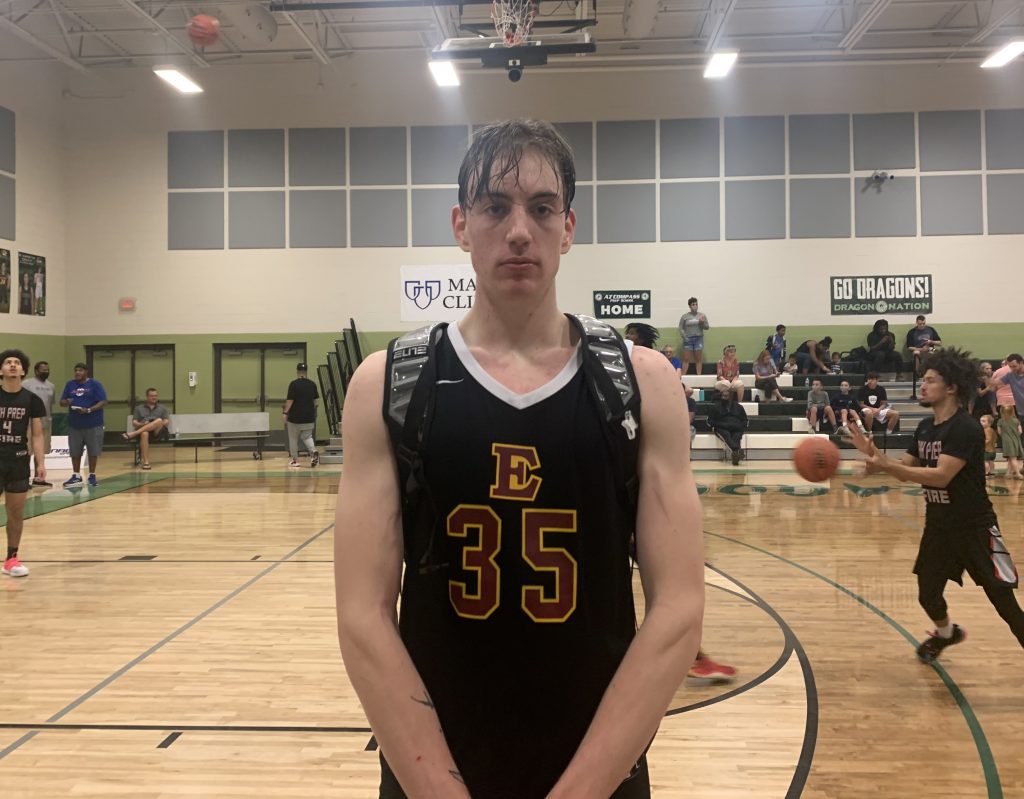 Posted On: 11/30/21 8:24 AM
On November 11th I attended the Latitude Longitude Grind Session at AZ Compass Prep in Chandler, AZ.  
I watched two games featuring two local teams. 
Both AZ teams had impressive first outings in AZ and earned victories with team effort. They clearly shared the ball and it paid off. 
Results:
Bella Vista Prep 89 Edge School/CAN 77 
Phhoenix Prep 81 Denver Prep/CO 71 
Here were the Edge School and Bella Vista Prep senior standouts:
Caelum Swanton-Rodger C 6'11 Edge School/CAN (Pictured)  
A legit sized center has athleticism and some skill. He moves really well from end to end and he can score it in the post with hook shots in traffic. He is crafty around the rim and will grab offensive rebounds in traffic and go up for a bucket. He can power dribble and score and he plays way above the rim on the break.
Boston Harker SG 6'3 Edge School/CAN
A highly confident shooter who is also surprisingly athletic. He has good upper body strength and a decent handle to get into the lane off the dribble and