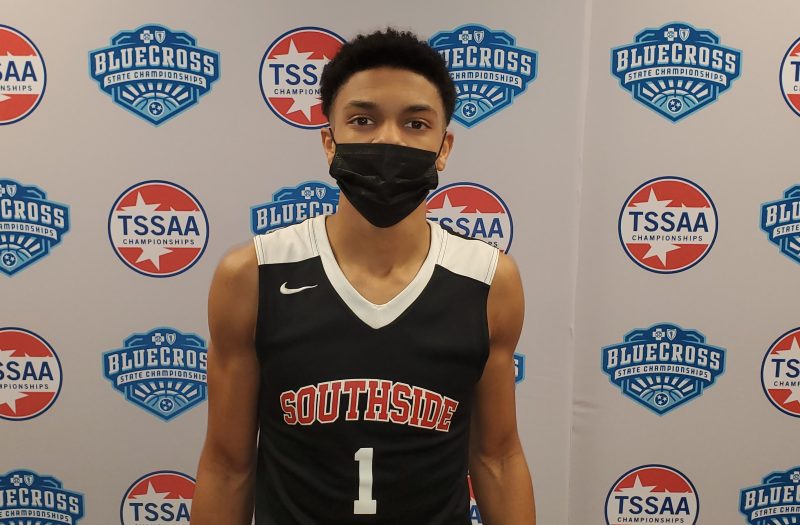 Posted On: 11/19/21 12:13 PM
For the rest of the season, we'll be taking a closer look at the top games of the day on Tuesdays and Fridays.
Scan the most intriguing games scheduled Friday, November 19th.
Station Camp (0-1) at Rossview (0-1)
Station Camp is a curious case of a team neither young, nor experienced.  They lost to a fantastic singular Jaylen Washington Jaylen Washington 5'8" | PG Kenwood | 2022 State TN performance (40 points) Tuesday evening.
Rossview should have been Clarksville's challenger for district favorite with their returning roster, but Ronald Jessamy elected to transfer to Huntington Prep, leaving them a completely different team.  They opened the season with a loss at Columbia Central, 82-80.
Two teams with narrow defeats meet with an opportunity even their record.  It will be a fun clash.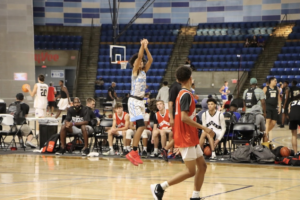 Jackson South Side (1-0) at Ripley (0-1)
Rico Sain II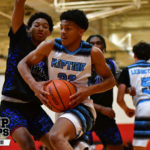 Rico Sain II 6'2" | PG South Side | 2022 State TN is the truth.  He will be a star at the next level, but South Side is likely to return to the State Tournament largely because of him.  Sain II scores with an uncommon hunger.  Ripley will have a tough time keeping him out of the lane.
Perhaps no team in Tennessee more consistently runs out the deep, deep talent of Jackson South Side.  Name a team that has more consistently advanced to the State Tournament in the last five years.
Consider: Last spring the Hawks graduated two great players (Brandon Maclin, Jailen Anderson) and yet neither Sain II nor Anderson were named to the All-Tournament Team.  Maclin, Jaylan Cole and Kobe Ward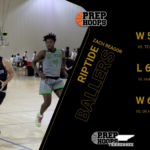 Kobe Ward 5'11" | PG Jackson South Side | 2022 State TN were the three representatives.  
Kobe, Jaylan, Cam'ron Anderson, and Rico Sain II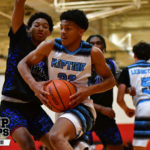 Rico Sain II 6'2" | PG South Side | 2022 State TN are good enough to go back to the Glass House.
Remember South Side basketball players would have been flooding instagram with trophy selfies last March if Jakobi Gillespie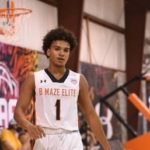 Jakobi Gillespie 6'0" | PG Greeneville | 2022 State TN (Greeneville) was not so dang good at basketball.
Ripley is coming off a 70-61 loss to Jackson North Side.
Knox Webb (0-0) at Cookeville (0-0)
The premiere battle in the state will sadly be less star-infested than expected.  Brandon Winton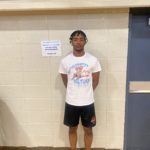 Brandon Winton 6'2" | PG Knoxville Webb | 2024 State TN and Markeis Barrett Markeis Barrett 6'2" | SG Knoxville Webb (football) | 2024 State TN are taking a week off to rest their bodies from a grueling football season.  Lukas Walls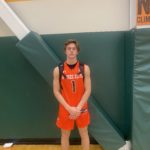 Lukas Walls 6'3" | SG Knoxville Webb | 2023 State TN will miss with an ankle injury. Cookeville will be without Colin Ayers Colin Ayers 5'11" | PG Cookeville | 2024 State TN (knee tendinitis).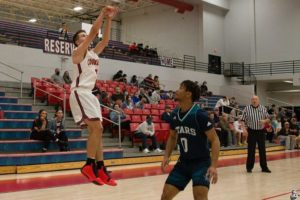 Key players will be Luke Lentz Luke Lentz 5'11" | SG Knoxville Webb | 2022 State TN , Jaylon Green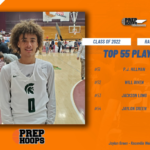 Jaylon Green 5'10" | PG Knoxville Webb | 2022 State TN , Devin Mixon Devin Mixon 6'2" | SG Knoxville Webb | 2022 State TN . and Drake Ingram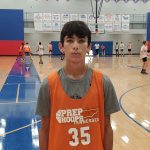 Drake Ingram 6'1" | PG Knoxville Webb | 2024 State TN .
Cookeville is a deeply-talented, young, rising team. Starters will likely be DJ Potts-Heard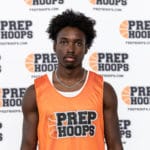 DJ Potts-Heard 6'3" | SG Cookeville | 2022 State TN , Josh Heard, Windle Oakley Windle Oakley 6'5" | PF Cookeville (lax) | 2022 State TN , and somebody to play for Ayers, and another question mark.
Glencliff (1-0) at Marshall County (1-0)
Damon McBride Damon McBride 6'2" | PG Glencliff | 2023 State TN 's transfer from Overton High School to Glencliff High School changes things for a long-dormant Colt program.  Despite a decent talent pool in the neighborhood, GHS has only enjoyed one winning season since 2004, that tepid 2015 run.  Long gone are the days of that fantastic 2003-2004 team featuring Jamont Gordon, Chris Johnson, Roman Thompson, Roy Eason, Jeffrey Hill, and Lee Bryant.
 Marshall County is always home to high-end athletes and tenacious hoopers (K.J. Johnson, Caleb Fields, etc.). They pulled off an eleven game winning streak last season and almost everybody is back. This will be a first look at what 2021-2022's edition looks like.  
Devonte Davis Devonte Davis 6'2" | SF Marshall County | 2022 State TN and Omarion Alred Omarion Alred 5'9" | SG Marshall County | 2022 State TN are a tough, tough backcourt.  
Sweetwater at Lenoir City (1-0)
This is the return match for Lenoir City @ Sweetwater last December. Read my review of that contest.
The players make the plays and the games are won on the court, but teams make high school basketball riveting to watch and to cheer for.  Monday night we watched an assortment of games.  During these scans and scours the character, the essence of these following programs surfaced.  Tonight we take a look at Style Points.

Lenoir City vs. Sweetwater: December 7, 2020

Lenoir City's Style

Lenoir City won a mere seven games last season and just eight the season before.  Perhaps the most soul-crushing statistic unearthed is that the Panthers of Lenoir City have managed just two district victories in the last 30 games!

This year the Panthers are considerably better.  Will they knock off Bearden?  No, but this team will win some games in D4AAA on the backs of some skilled guards. 

Scory Correa played disruptive, feisty basketball Monday night.  

Lenoir City sat back in a 2-3 zone against a program in Sweetwater that loves to run, trap, and run some more.  Instead of passively, perhaps wisely sitting back in that 2-3 zone and letting Sweetwater dribble into trouble, Correa personally extended a little bit.  He popped the ball free and dashed up ahead to easy, well-earned buckets. 

Correa was a revelation against an up-tempo team with some decent athletes.  Correa is going to have a great senior season and Lenoir City just might have a good one, if he can find several players to support his scoring prowess.  

Sweetwater's Style

Sweetwater played best when they forced the issue.  They feel like a team that thrives on emotional energy, passion.  Most teams thrive on positive energy as Sweetwater does, but the dead patches of scoring are more prolonged than most teams endure suggestive perhaps Sweetwater allows the misses and bad decisions to linger longer within their collective soul.

During the first half, Sweetwater looked pretty terrible.  They couldn't finish in the lane and they failed to create turnovers.  When finally Sweetwater created some loose balls and pushed misses up with purpose the game changed.  Lenoir City wilted quite a bit in the face of Sweetwater's third quarter pressure. 

This Sweetwater team is ok, but does not boast scoring dominance in a single individual.  Austin Long played quite well.   Austin is spry and active.  He can score via the slash.  They will need to summon constant, unwavering defensive intensity, which they absolutely can do, to be consistently victorious. 

Energy is key for this year's team.
USJ (0-1) at Gleason (1-0)
Gleason is a veteran team with six seniors and six juniors.  Isaac Denton and Carson Tidwell are quality leaders and players.  Gleason is heavily favored tonight.
East Robertson (0-2) at Clay County (1-0)
Grant Strong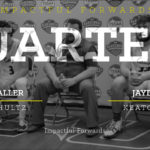 Grant Strong 6'4" | SG Clay County | 2022 State TN is worth the gas to get to the gym from wherever you live, the price of admission, and a popcorn.  The jaw-droppingly beautiful skill is free.
Taylor Groves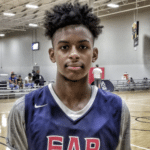 Taylor Groves 6'2" | SG East Robertson (FB) | 2022 State TN was a D1 basketball prospect before he was an SEC football prospect.  Alas, we will have to enjoy him while we can in the basketball gyms of Tennessee.
Bolivar Central at Jackson North Side (1-0)
Andtrayvin Stewart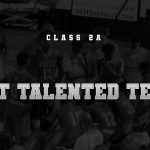 Andtrayvin Stewart 5'10" | PG Bolivar Central | 2022 State TN shoots when he cross halfcourt.  Bolivar Central will be good, but nobody smoothly replaces JaQuan Lax.  That kid was special.  North Side took down Ripley opening night.