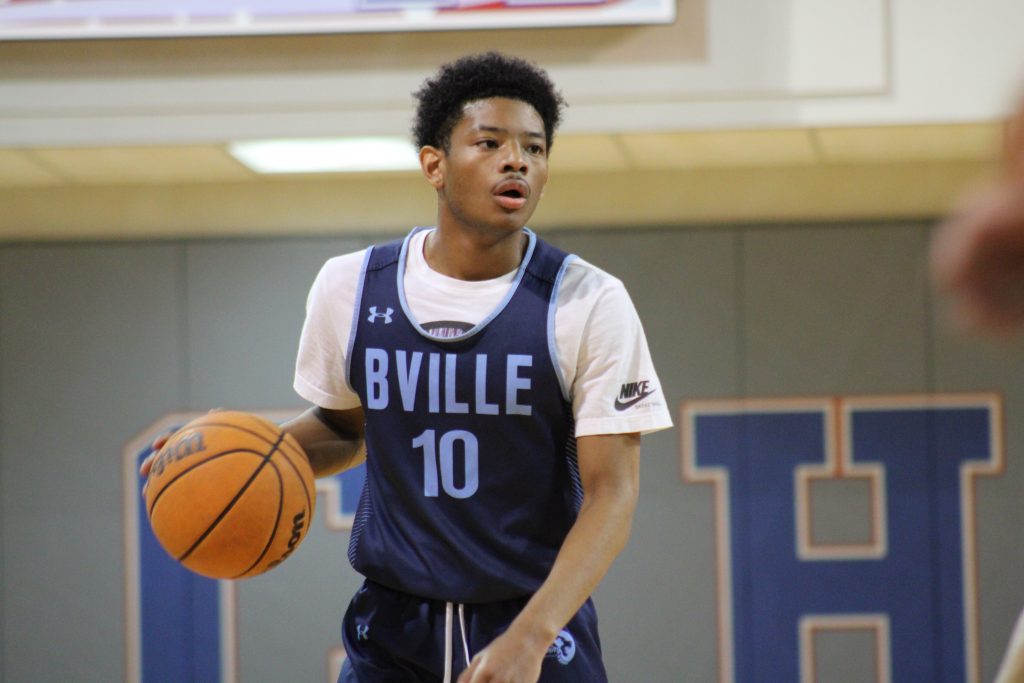 Posted On: 11/9/21 4:16 PM
Get 25% off your subscription by entering Knight25 in the coupon code area. Enjoy!
Many of Oklahoma's current crop of sophomores already had strong varsity debuts during their freshman season. What are they going to do for an encore? Apparently soar even higher, if Saturday at the Elite 14 showcase was any indication.  Here's a group of four that college coaches are already and will be keeping tabs on. 
David Castillo, 6'1 Guard Class of 2024, Bartlesville 
It's rare to have an Oklahoma sophomore as skilled as this Bartlesville Bruin. In past insistences this high skill level has been a sign of future success with names like Shake Milton, Trae Young and Bryce Thompson leaping to mind. They're big shoes that Castillo is walking in, but so far he's matching every step. Saturday was an another example of this. Bartlesville is a scrappy squad around the sophomore, but for most of them this was a step up in competition but not for Castillo. He did what great players do, they not only produce but they trust their teammates and elevate their team as a whole. 
Castillo was a score first player in that game against North Crowley, for good