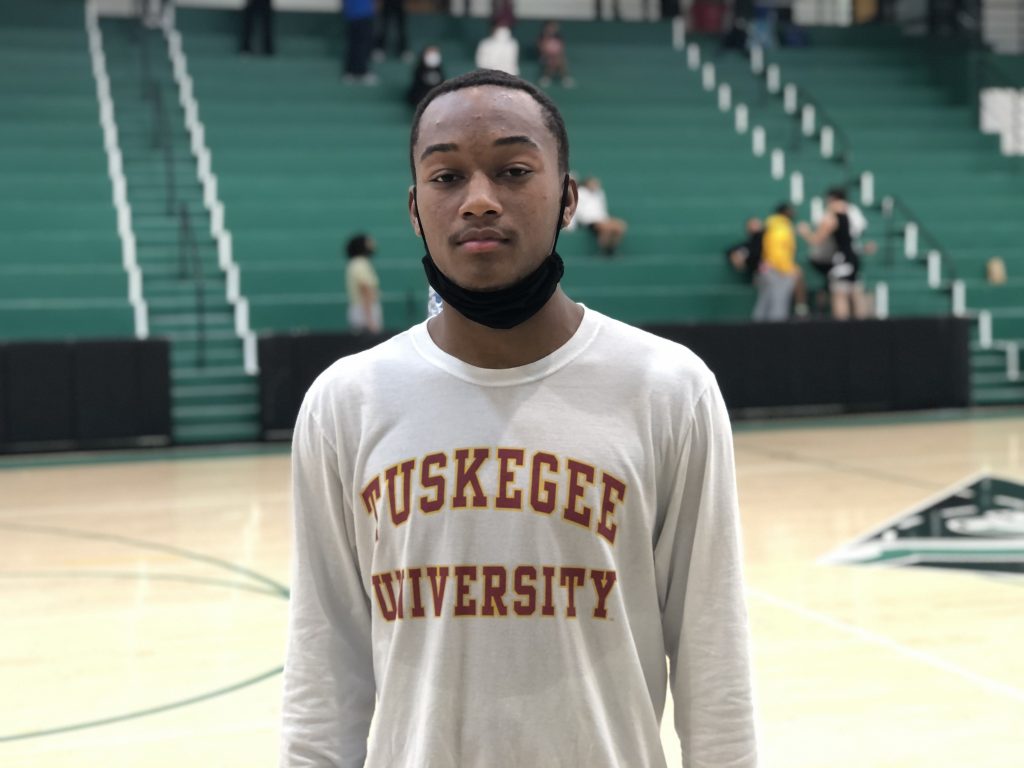 Posted On: 11/23/21 11:00 AM
Perhaps the best part about getting back in the gym is finding out about new prospects. Here is a closer look at some of the hidden gems we've uncovered thus far this season.
LT Brown | Maret '22
Brown is one of two seniors who will play a major role for the Frogs this year. He is like a swiss-army knife because he is very versatile. Brown is a plus defender and a very good athlete who makes all types of hustle plays. He plays above the rim and likes to slash to the basket but can also make shots from the perimeter.
Cyrus Chisolm | Sandy Spring '23
Chisolm is a very athletic guard who is a good team player. He is a smart cutter who is adept at slashing to the rim and finishing in traffic but is also a threat to make shots from the perimeter. finisher. Defensively, Chisolm is always recording deflections. He also makes game-altering plays such as blocks, steals, and charges.
Masai Jenkins | Maret '22
Jenkins, the other senior at Maret, is a left-handed sniper from 3. Every time he shoots it looks like it's going in. Jenkins is also strong