 Posted On: 11/26/21 1:10 PM
Preseason tournaments/showcases are underway across Florida. In South Florida, particularly in Broward County, you have a ton of quality teams. Therefore, fans can expect to see many interesting games during the season.
Let's look at a few...
Westminster Academy @ Pembroke Pines Charter - 12/4
The Jaguars looked very good during the Sunshine State Preseason Classic led by 2022 St. John's commit Kolby King Kolby King 6'2" | PG Pembroke Pines | 2022 State FL . Moreover, the senior trio of Caelum Ethridge, Geoffrey Sprouse Geoffrey Sprouse 5'11" | CG Pines Charter | 2022 State FL , and Elijah Wyche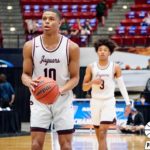 Elijah Wyche 6'4" | PF Pembroke Pines | 2022 State FL provide a tough challenge for opponents. Emerging big Sami Elkamel Sami Elkamel 6'8" | PF Pembroke Pines Charter | 2023 State FL looks to be getting more comfortable on both ends of the floor. 2025 Alexander Lloyd Alexander Lloyd 6'4" | SG Westminster | 2025 FL appears to be the real deal for Westminster Academy. The 6-foot-3 guard should see a big test against a mostly senior unit. I'd be interested to see how Pembroke Pines Charter defends 2023 Jaylen Carey Jaylen Carey 6'8" | PF Westminster Academy | 2023 State #179 Nation FL . The 6-foot-8 power forward is nearly automatic around the rim. 2022's Aidan Abell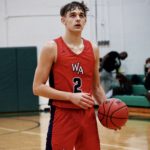 Aidan Abell 6'5" | CG Westminster Academy | 2022 State FL and Rickey Ballard Rickey Ballard 6'6" | CG Westminster | 2022 State FL can both carry Westminster Academy over stretches. This is a good test for both teams early in the season.
Miami Norland @ Dillard - 12/3
This Friday night tilt has a ton of