 Posted On: 11/26/21 2:25 PM
Preseason tournaments/showcases are underway across Florida. In South Florida, particularly in Broward County, you have a ton of quality teams. Therefore, fans can expect to see many interesting games during the season.
Let's look at a few...
Cypress Bay @ Coral Springs - 12/03
This is a good matchup that some might overlook. The Colts have a dynamic 6-foot-6 guard in Greg Spate Greg Spate 6'6" | PG Coral Springs | 2023 State FL . The D-1 prospect has the size, athleticism, and length to score from all three levels. On the flip side, 2022's Noah Kattan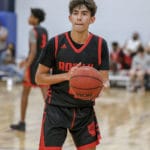 Noah Kattan 6'3" | CG Cypress Bay | 2022 State FL and Kevin Pazmino Kevin Pazmino 6'2" | CG Cypress Bay | 2022 State FL can each score 20 with their shooting ability. This should be a fun one.
Riviera Prep @ Martin County
This is a good matchup, especially after the run Martin County made last season. The Tigers went 21-1 before suffering a 2-point loss to Mater Academy Charter. 2022 Ryan Davis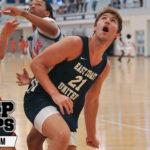 Ryan Davis 6'4" | CG Martin County | 2022 State FL (Nova Southeastern) and 2024 Elijah Duval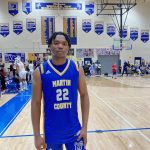 Elijah Duval 6'2" | CG Martin County | 2024 State FL lead the way for Martin County. I think the Tigers are hungry to prove once again they can play with a team from down south. Speaking of which, Riviera Prep appears to be one of the best teams in Miami-Dade County. The Bulldogs are led by a