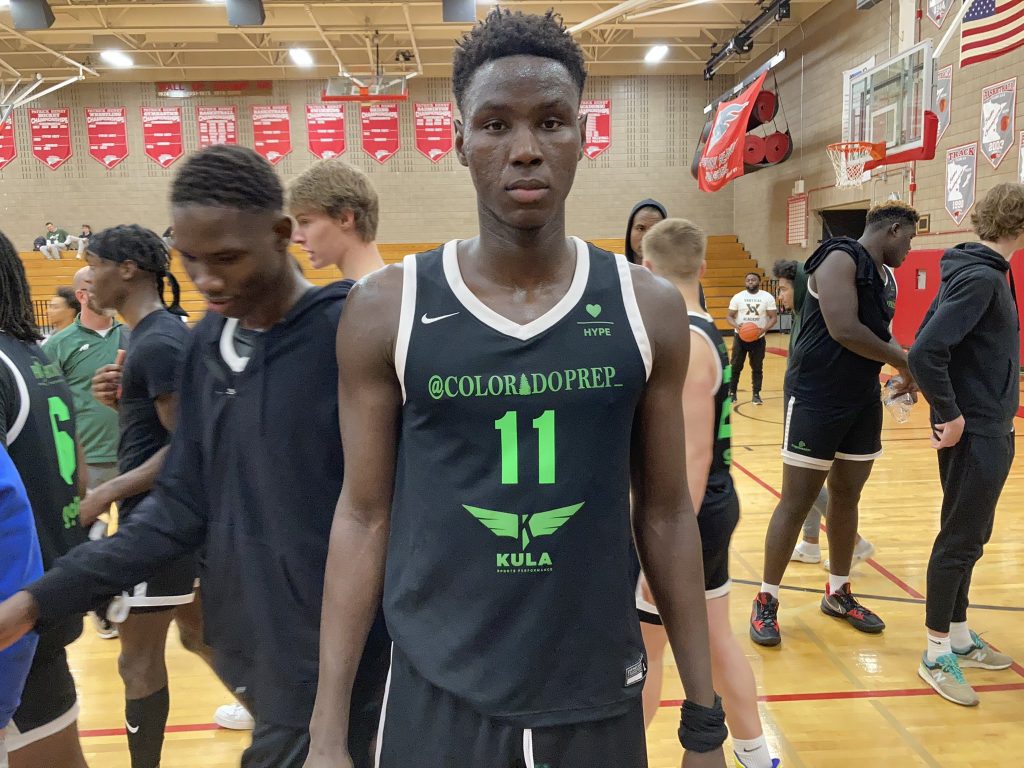 Posted On: 11/6/21 11:50 AM
Colorado Prep knocked off Fort Erie Academy 89-82 Friday night at Minneapolis Henry High School as some national talents, and some international talents, took center stage.  Here is Five Best….
Baye Ndongo Baye Ndongo 6'6" | SF Colorado Prep | 2023 State CO of Colorado Prep (6'8/6'9 2023).  Ndongo immediately won a quality spot in our national rankings backing up everything we had researched coming into this game.  He was never outworked.  He blocked shots at the rim moving to the perfect spot in post defense and Baye ran the floor to meet lay-up attempts at the cup, no matter who the player was. Ndongo turned players with his lateral steps and then fought to the angle to turn them the other way (at 6'9!).  He grabbed 18 rebounds winning every battle in his area and beating others to out of area boards.  Rim ran all game for his 19 points.  An all around hard working talent that any college in America - ANY SCHOOL - would love to have on their practice floor. 
Leonard Miller of Lake Erie Academy (6'10 2022).  There are 6'10 players who pretend they are wings and there are the occasional 6'10 talent that can actually score like