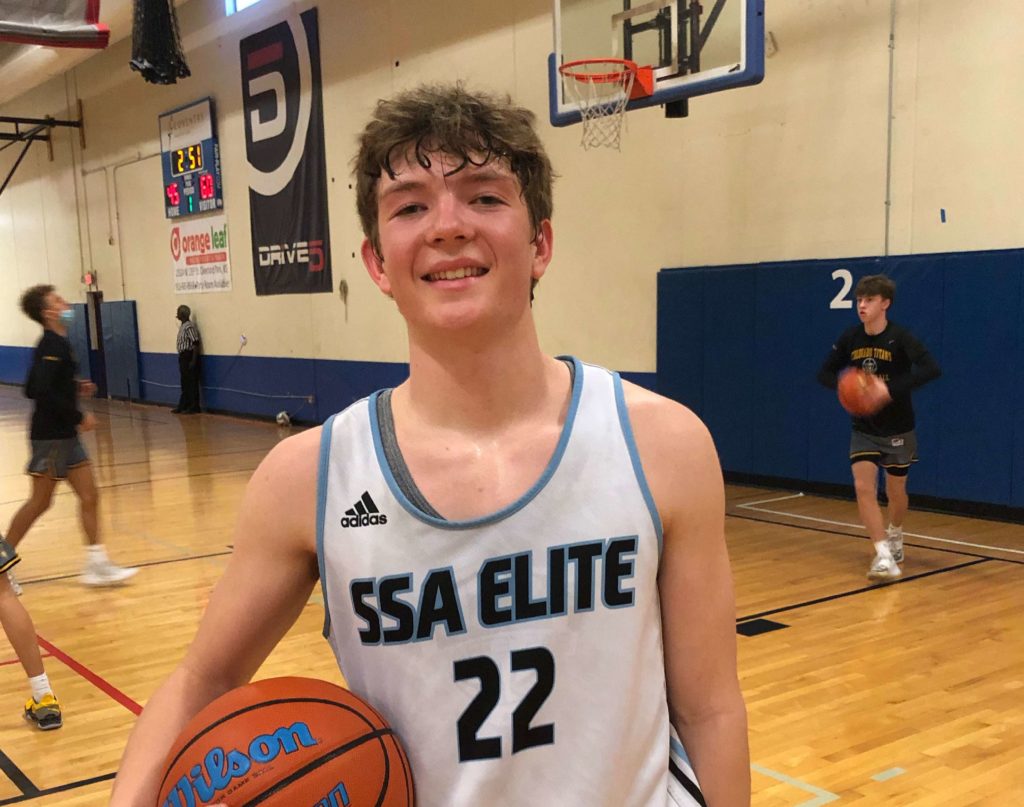 Posted On: 11/10/21 2:11 PM
As the high school season approaches and the rosters are assembled, the big names look to take center stage as things get rolling. Today we are going to look at some guys who have a chance to break out this season and garner some more spotlight attention in the class of 2024. Some of these guys could be new names or guys taking the next step from role guy to center stage.
Emmett Gaskill, 6'2 Guard, Hugoton (Pictured): Saw action in roughly 11 varsity games as a Freshman last year, Gaskill has the moxie, toughness, effort, and competitiveness to burst on the scene for Hugoton in a much larger role. Had a solid summer running a tough gauntlet on the grassroots scene with SSA Elite Black against some of the top competition in the country. Put in a ton of skill development time as well this off season which should give him some more of a scoring punch to bring along with his great intangibles.
Quinn Eilert, 5'11 Guard, Beloit: Averaged 6.3 points per game as a freshman and nearly 3 rebounds per game from the guard spot. He should make a great guard/forward tandem with 2024