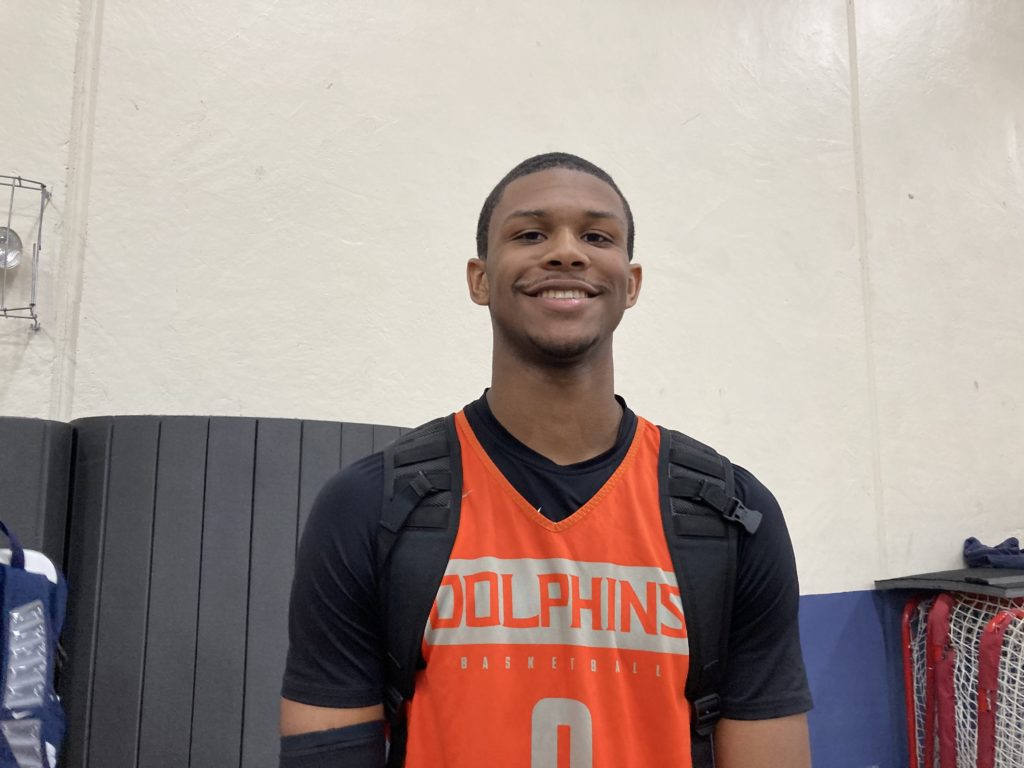 Posted On: 11/29/21 6:00 AM
The Chicago Elite Classic has become one of the must-attend events each season for high school basketball fans in Illinois.  Check out the teams and prospects to watch at this year's event which is coming up this weekend at UIC.
This event will have 50+ ranked prospects in the PHI classes of 2022-2024 along with what we consider the top four incoming freshman in the state.  That includes 14 prospects ranked in top 10 of their respective classes in 2022, 2023, and 2024.
Friday, December 3
4:30 PM         Butler vs Phillips (Girls)
6:00 PM         Fenwick vs OPRF
7:30 PM         Homewood Flossmoor vs Whitney Young (Girls)
9:00 PM         Taft vs Lane Tech
Saturday, December 4
10:30 AM       Simeon vs Vashon (Girls)
12:00 PM       Kenwood vs Joliet West (Girls)
1:30 PM         St. Ignatius vs Chaminade (MO)
3:00 PM         North Lawndale vs Vashon (MO)
4:30 PM         St. Rita vs Thornton
6:00 PM         Kenwood vs Evangel Christian (KY)
7:30 PM         Simeon vs Mater Dei (CA)
9:00 PM         Whitney Young vs Gonzaga (DC)
Top Illinois Prospects
Class of 2022
Justin Mullins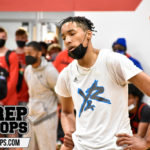 Justin Mullins 6'5" | SF Oak Park-River Forest | 2022 State IL (OPRF – Denver)
Gabe Madej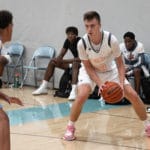 Gabe Madej 6'5" | SF Fenwick | 2022 State IL (Fenwick)
Denium Juette Denium Juette 6'3" | PG Fenwick | 2022 State IL (Fenwick)
TJ Stephenson TJ Stephenson 5'11" | PG Fenwick | 2022 State IL (Fenwick)
Joseph Rodriguez Joseph Rodriguez 6'5" | PF Taft | 2022 State IL (Taft)
Gideon Adewole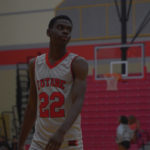 Gideon Adewole 6'3" | SG Taft | 2022 State IL (Taft)
Sean Molloy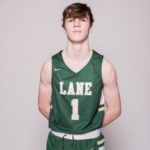 Sean Molloy 6'2" | SG Lane Tech | 2022 State IL (Lane Tech)
AJ Redd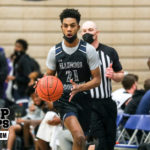 AJ Redd 6'3" | SG St. Ignatius | 2022 State IL (St. Ignatius)
Kolby Gilles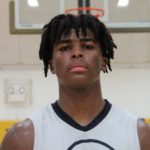 Kolby Gilles 6'5" | PF St. Ignatius | 2022 State IL (St. Ignatius – Air Force)
Ty Rodgers (Thornton – Illinois)
Trey Pettigrew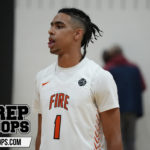 Trey Pettigrew 6'4" | PG Kenwood | 2022 State #143 Nation IL (Kenwood – Nevada)
Rashad Anderson (Kenwood)
Neil Davis (Kenwood)
Jaylen Drane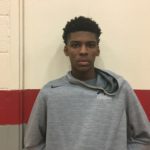 Jaylen Drane 6'2" | PG Simeon | 2022 State IL (Simeon)
Avyion Morris Avyion Morris 5'9" | PG Simeon | 2022 State IL (Simeon)
Lance Rodgers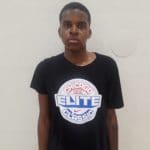 Lance Rodgers 6'7" | PF Simeon | 2022 State IL (Simeon)
JayQuan Adams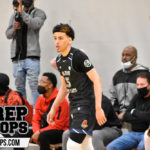 JayQuan Adams 6'4" | SG Simeon | 2022 State IL (Simeon)
AJ Casey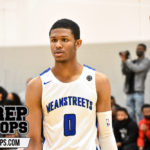 AJ Casey 6'8" | PF Whitney Young | 2022 State #55 Nation IL (Whitney Young – Miami)
Xavier Amos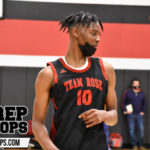 Xavier Amos 6'7" | PF Whitney Young | 2022 State #233 Nation IL (Whitney Young – Northern Illinois)
Marcus Overstreet Marcus Overstreet 6'8" | C Whitney Young | 2022 State IL (Whitney Young)
Jordan Streeter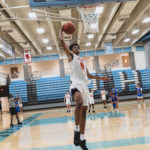 Jordan Streeter 6'6" | SF Whitney Young | 2022 State IL (Whitney Young)
Kanye Smith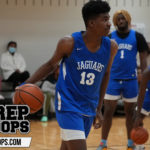 Kanye Smith 6'6" | SF Whitney Young | 2022 State IL (Whitney Young)
Class of 2023
Sam Lewis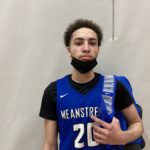 Sam Lewis 6'5" | SF Oak Park-River Forest | 2023 State IL (OPRF)
Richard Barron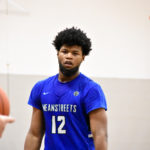 Richard Barron 6'5" | SG St. Ignatius | 2023 State IL (St. Ignatius)
Jackson Kotecki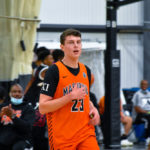 Jackson Kotecki 6'9" | PF St. Ignatius | 2023 State IL (St. Ignatius)
Damarion Wyatt Damarion Wyatt 5'8" | PG North Lawndale | 2023 State IL (North Lawndale)
Ronald Chambers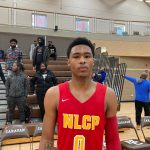 Ronald Chambers 6'1" | PG North Lawndale | 2023 State IL (North Lawndale)
Kaiden Space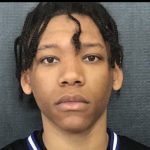 Kaiden Space 6'2" | PG St. Rita | 2023 State IL (St. Rita)
Jelani McGregor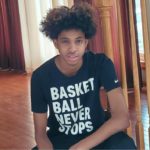 Jelani McGregor 6'3" | PG Hammond Central | 2023 IN (St. Rita)
Darrin Ames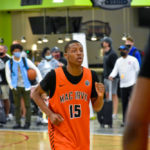 Darrin Ames 6'0" | PG Kenwood | 2023 State #71 Nation IL (Kenwood)
Davius Loury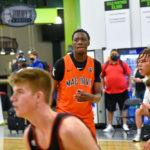 Davius Loury 6'7" | PF Kenwood | 2023 State #145 Nation IL (Kenwood)
Solomon Mosley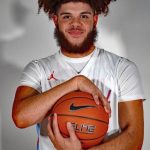 Solomon Mosley 6'8" | C Kenwood | 2023 State IL (Kenwood)
Miles Rubin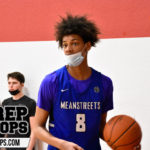 Miles Rubin 6'7" | PF Simeon | 2023 State IL (Simeon)
Jalen Griffith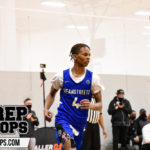 Jalen Griffith 5'9" | PG Simeon | 2023 State #181 Nation IL (Simeon)
Wesley Rubin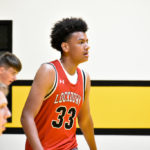 Wesley Rubin 6'7" | PF Simeon | 2023 State IL (Simeon)
Steve Turner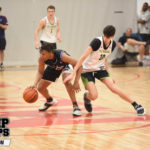 Steve Turner 6'8" | C Simeon | 2023 State IL (Simeon)
Dalen Davis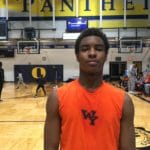 Dalen Davis 6'0" | PG Whitney Young | 2023 State #128 Nation IL (Whitney Young)
Daniel Johnson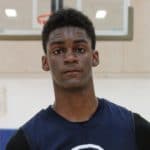 Daniel Johnson 6'6" | SF Whitney Young | 2023 State IL (Whitney Young)
Marcus Pigram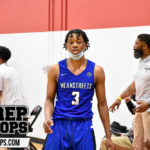 Marcus Pigram 6'3" | PG Whitney Young | 2023 State IL (Whitney Young)
Class of 2024
Reggie Ray Reggie Ray 6'1" | PG St. Ignatius | 2024 State IL (St. Ignatius)
James Brown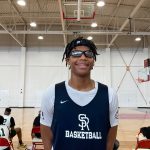 James Brown 6'9" | C St. Rita | 2024 State IL (St. Rita)
Morez Johnson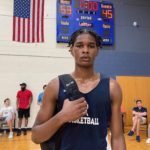 Morez Johnson 6'9" | PF St. Rita | 2024 State IL (St. Rita – Illinois)
Jaedin Reyna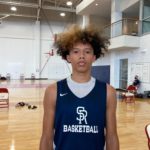 Jaedin Reyna 6'0" | PG St. Rita | 2024 State IL (St. Rita)
Jaden Smith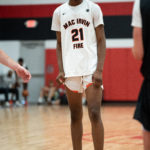 Jaden Smith 6'8" | PF Kenwood | 2024 State IL (Kenwood)
Calvin Robbins Calvin Robbins 6'5" | PF Kenwood | 2024 State IL (Kenwood)
Richard Lindsey (Simeon)
Ameer Morrow Ameer Morrow 6'5" | PF Simeon | 2024 State IL (Simeon)
Class of 2025
Damion Porter (Fenwick)
Phoenix Gill (St. Ignatius)
Melvin Bell (St. Rita)
Bryce Heard (Kenwood)
Robert Walls (Kenwood)
Aleks Alston (Kenwood)
Antonio Munoz (Whitney Young)