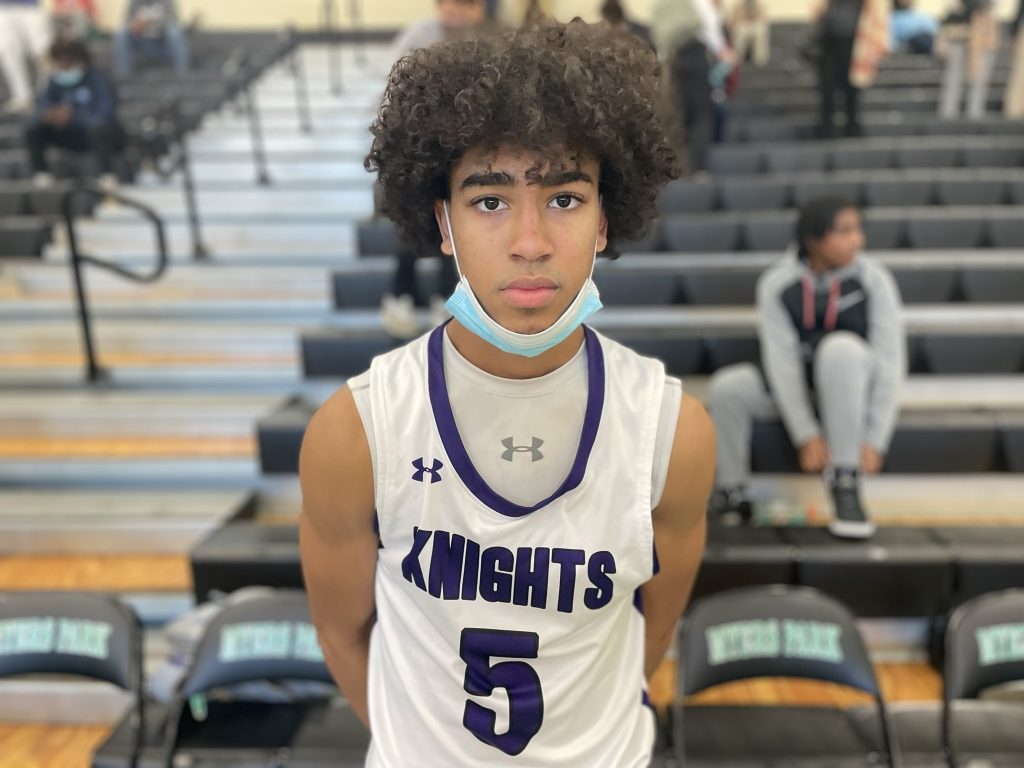 Posted On: 11/29/21 11:30 AM
The Charlotte Hoops Challenge had a ton of talent on display this past weekend at Myers Park High School. Take a look at the 2024 & 2025 standouts from the 2021 edition of the Charlotte Hoops Challenge.
Hammonds picked up where he left off in the grassroots season with Team Synergy, showing off his ability to defend, get to the rim and make plays for others in Ardrey Kell's victory over Cannon School. He put up 13 points, three assists, three steals and two rebounds while going a perfect 5-of-5 from the field. He's a young name to track early in the Ardrey Kell backcourt. 
Prunty is a wiry prospect that showed off his abilities as a reserve in the Providence Day rotation. He finished with six points, two assists and two rebounds while showing off an inside-out game with his length at 6-foot-6. He's an intriguing name in the 2024 class that can play a number of positions in the rotation already.
Oden