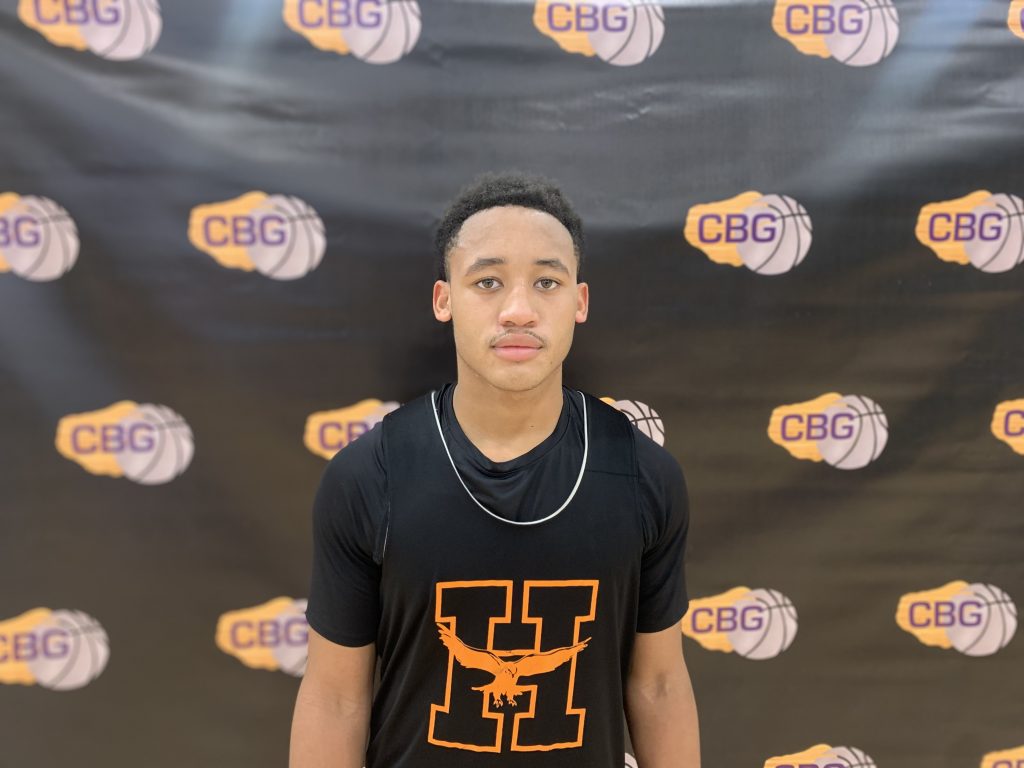 Posted On: 11/2/21 1:43 PM
The CBG Fall Series finished up as part of the Feast Jam Jamboree at the Virginia Beach Sports Center. The event was a bracket style 8 team tournament featuring teams that competed in previous Fall Series sessions, and was a very high level event.
Hayfield was crowned the champion after defeating Fairfax Christian in a thrilling championship game.
Here's a look at part one of the many 2022 standouts from the event. If you're interested in watching the Finale in full, you can see the games on the CBG Live Network.
Kenny Page | 5'9" PG | Kecoughtan
Page struggled a little bit early for Kecoughtan but he stepped it up throughout the event and showed why he's been one of the top scorers in the CBG Fall Series playing in all four events. With the absence of starting point guard DJ Campbell, he stepped up big time as their primary ball handler handling pressure well, getting in the lane at will and using his slippery and shifty ability to make plays for himself and others. He's a guy who can score it in bunches and get to the rim at will, and he made