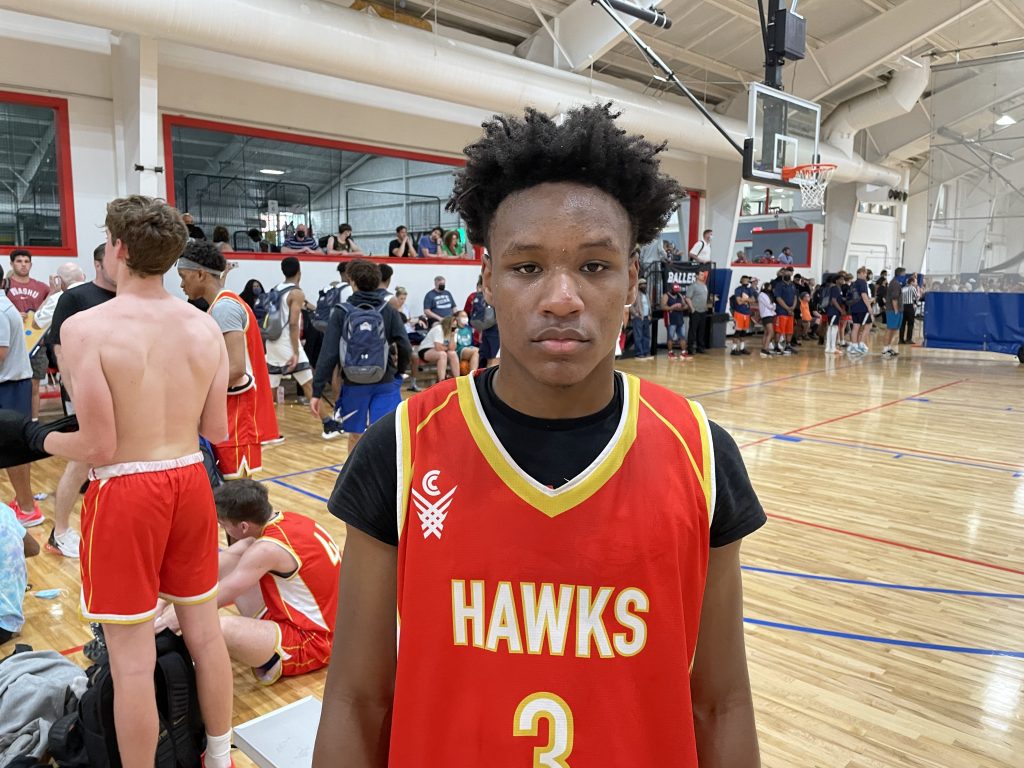 Posted On: 11/24/21 4:04 PM
Prep Hoops Missouri takes a look at some of the top Class of 2022 standouts from last weekend's BSN Shootout at Rolla High School.
Corde' Brown 6'0" Capital City: A power guard who plays much bigger than his actual size. He's a physical player who uses his strength to power his way to the basket on the drive. He also knocked down a few 3-pointers in his team's victory over Pacific. He plays hard and competes with a lot of tenacity.
Ashden Cason 6'2" Capital City: An impressive guard who showcased a little bit of everything in his team's big victory over Pacific. He was dialing up really nice from 3-point range while also displaying his ball handling and playmaking skills off the dribble. He was slashing and playing through the contact and dropping some excellent dimes to open teammates.
Xay McArthur 5'6 Parkview: The diminutive point guard was a spark plug at both ends of the floor with his speed and quickness. He was disruptive on defense with four steals and good on-ball pressure. He also had 10 points and six assists as he delivered several nice passes off his dribble penetration.
Nick Iliff 6'2" Pacific: I saw this