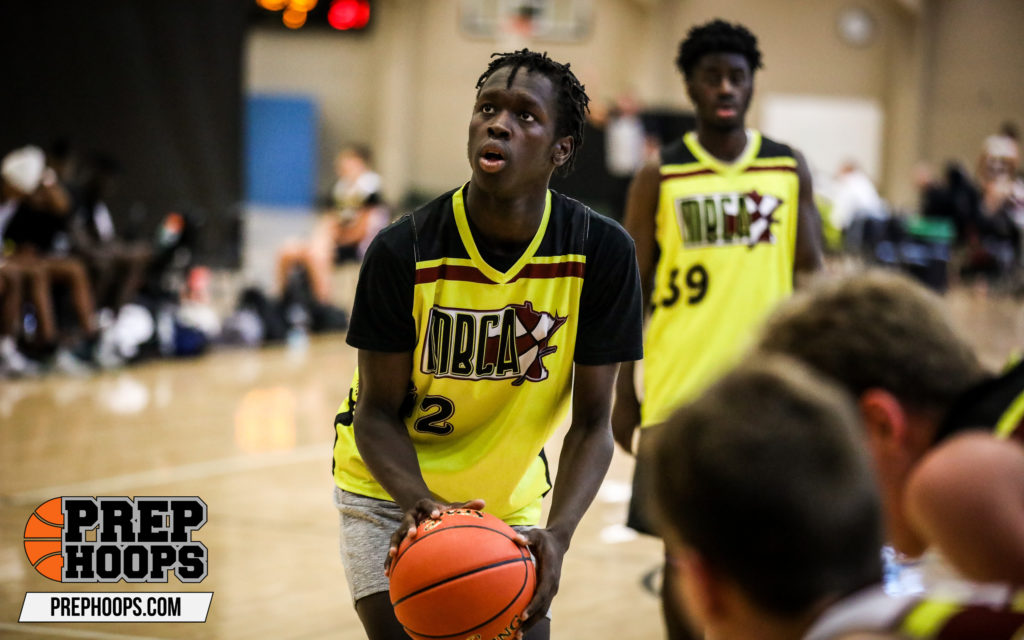 Posted On: 11/15/21 10:48 AM
The Breakdown Fall League concluded this past weekend, with a full slate of games taking place at Hopkins High School. I was in the gym all day, and these are some of the standouts from the 10 games that I watched!
Makieth Deng Makieth Deng 6'6" Coon Rapids | 2022 MN (6'7 2022 SF, Coon Rapids)- An intriguing, late bloomer prospect in the 2022 class, Makieth is a big part of why Coon Rapids has high hopes for this winter. He showed a lot of two-way potential with his ability to impact the game on both sides of the floor, particularly as a versatile defender. With his long and mobile frame he was able to guard multiple spots on the floor including on the perimeter, as well as provide a rim protecting threat. I liked the way he moved his feet with smaller guards on the wing. Offensively he showed a bit of creating his own shot off the dribble whether it was attacking the rim or getting into a one/two dribble pull-up. Did the bulk of his damage knocking down catch-and-shoot threes at a high rate, as well as running the floor for some transition buckets.
Ibrahim El-Amin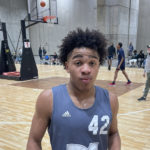 Ibrahim El-Amin 5'10" | PG Minnetonka | 2023 State MN (5'9 2023 PG, Minnetonka)- Ibo was