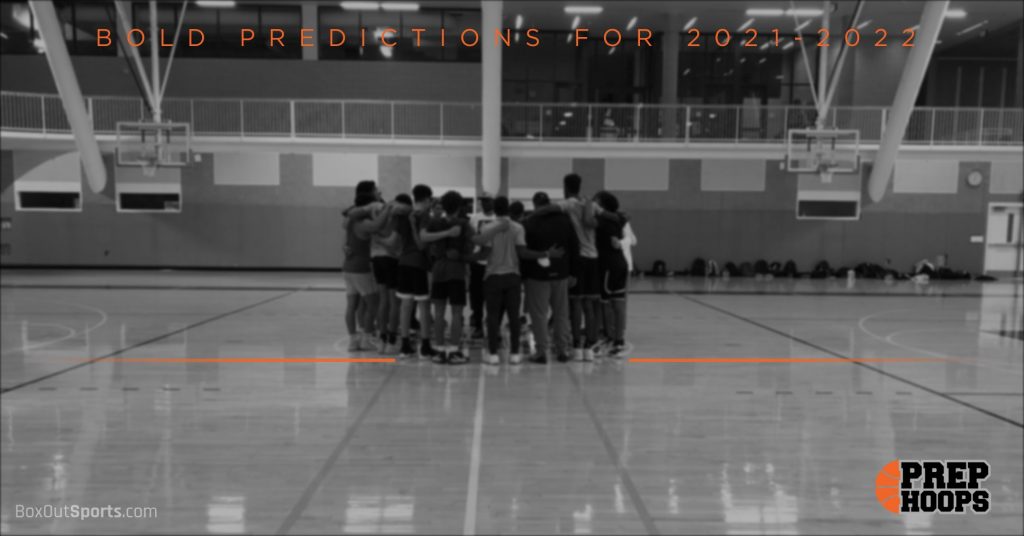 Posted On: 11/22/21 11:00 AM
The much-anticipated high school basketball season is upon us. What better way to celebrate than to guess what might happen? Here are six bold predictions relating to the 2021-2022 season. 
Darren Buchanan will average a triple-double.
Considered the top-unsigned senior in the DC Metro Area, Buchanan is one of the more well-rounded prospects you'll find in this region. Grabbing 10 plus rebounds per contest is something he does on a regular basis. Buchanan should have no problem scoring 10 plus points either. One of his best attributes is his unselfishness. Buchanan loves getting his teammates involved. He has the potential to average 10 assists per game.
Hayfield will win the VHSL 6A State Tournament.
Coach Poindexter has a talented group at Hayfield this year. With multiple college prospects on his roster, the Hawks are expected to contend for a state title. Completing the task will be no easy feat. The northern region remains a gauntlet that will be difficult to navigate through. 
Mount St. Joe will go unbeaten in BCL regular season play.
The BCL looks mighty strong this year. John Carroll, St. Frances, Spalding, and Mt. Carmel are all looking quite formidable. But the Gaels