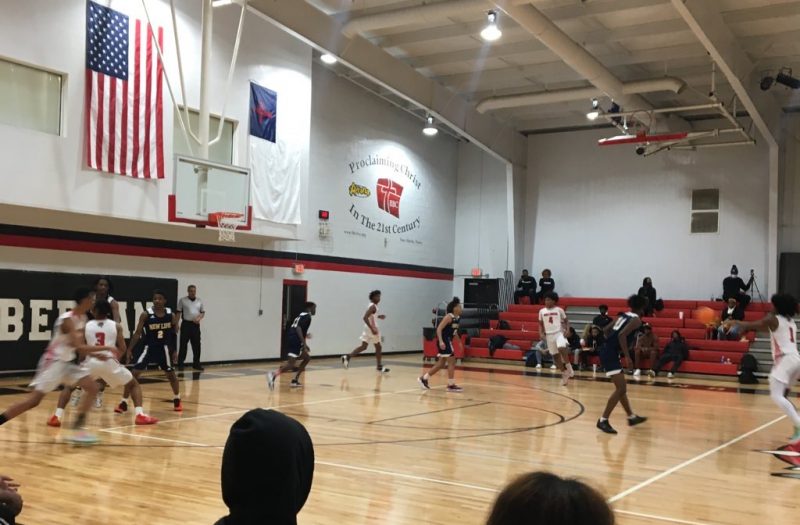 Posted On: 11/9/21 12:06 AM
Berean Baptist got off to a quick start in the first quarter, using their pressure defense to get out to a 20-12 lead at the end of the first quarter. New Life responded with a 15-2 run to take over the lead and would never look back, finishing out the game with a 95-50 win.
Player of The Game: New Life Christian Sophomore Forward Javian Grant Javian Grant 6'6" | PF Jack Britt | 2023 State NC came off the bench and made his presence known, scoring 29 Points & pulling down 15 Rebounds. Standing at close to 6'5 with a long wingspan and the ability to score inside and out, he made a nice impact on the game from both ends of the floor.
Berean Baptist Senior Guard Brian Thompson: Was the most valuable player for his team on both ends of the floor, providing much needed offense and outstanding man to man defense. He's a strong guard that can knock down shots from midrange and deep, but also understands how to use his strength on defense.
New Life Christian Junior Guard Kaleb James: Made plays above the rim on both ends of the court and used his slashing ability to get into the paint. He has