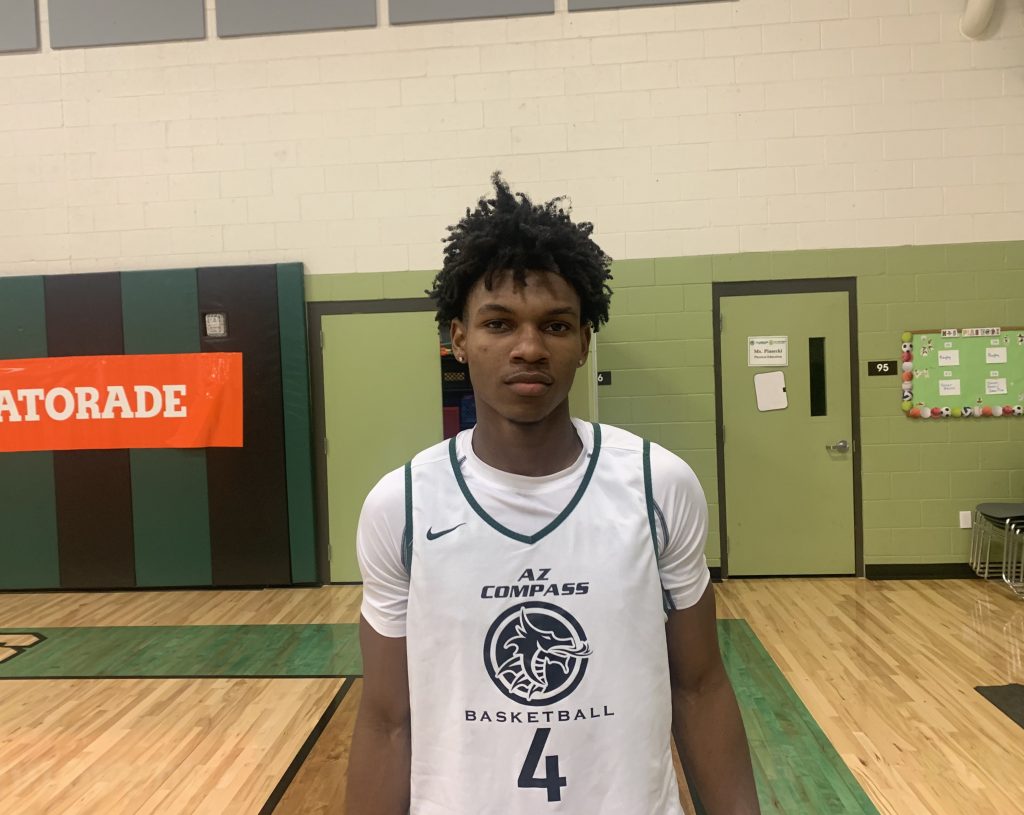 Posted On: 11/25/21 11:02 AM
On November 5th and one game on November 6th I attended the AZ Compass Classic in Chandler, AZ. 
I also attended one game on November 2nd with AZ Compass Green and South Pointe. 
Here were some of the senior standouts of the games I viewed for the week which includes the talented home team:
Dylan Andrews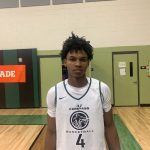 Dylan Andrews 6'3" | PG AZ Compass Prep | 2022 State #23 Nation AZ AZ Compass Prep (Pictured) 
An easy scorer is a better passer then he gets credited with. He changes speeds better then most and will hesi and go to the basket. He can hit the catch-3 and has speed in the open court with a tight and shifty handle. The UCLA commit is tough, 
Adrame Diongue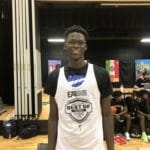 Adrame Diongue 6'11" | C AZ Compass Prep | 2022 State #202 Nation AZ AZ Compass Prep 
A top of the line shot blocker and rim runner. He gobbles up rebounds in his area and runs like a deer  His post footwork is improving and he has the rare ability to defend out on the perimeter and be a force inside the paint. There are not many better post players left in the entire West Coast. 
Chance Westry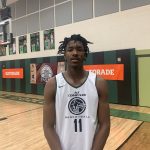 Chance Westry 6'4" | SG AZ Compass Prep | 2022 State #47 Nation AZ AZ Compass Prep 
One of the top natural scorers in the state