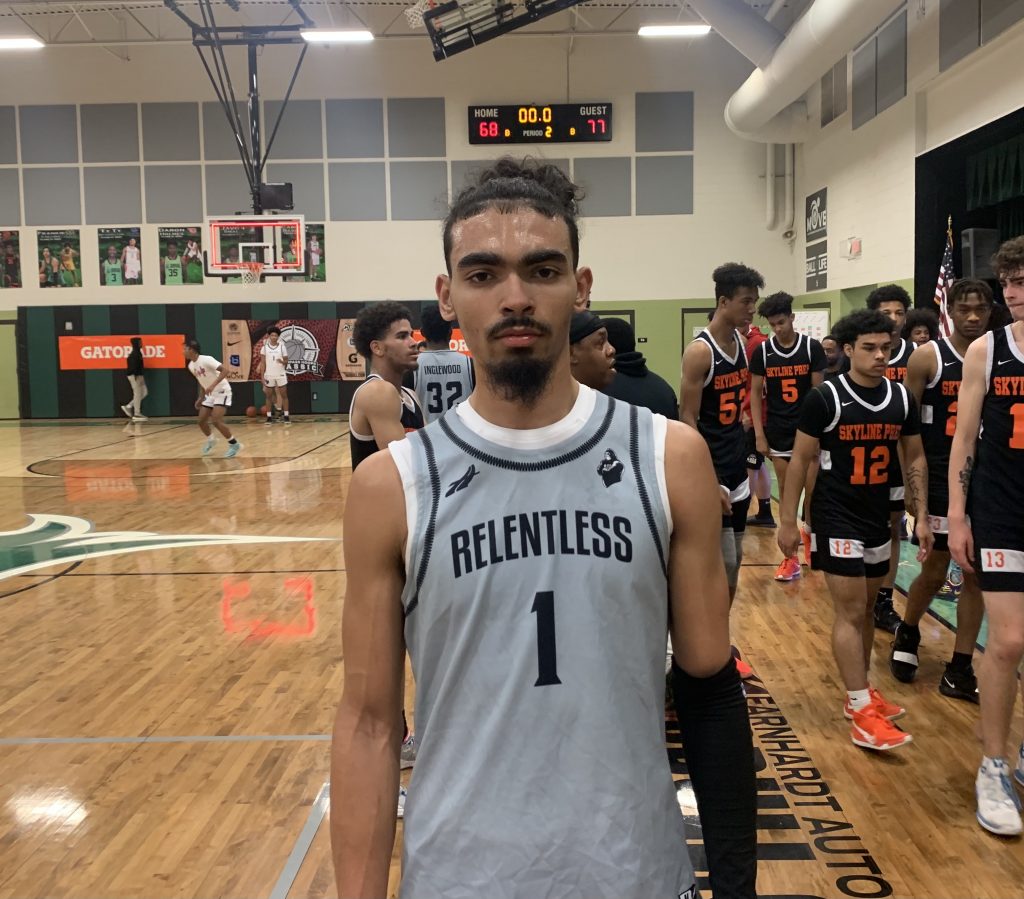 Posted On: 11/26/21 11:24 AM
On November 5th and one game on November 6th I attended the AZ Compass Classic in Chandler, AZ. 
I also attended one game on November 2nd with AZ Compass Green and South Pointe. 
Here were some more of the senior standouts of the games I viewed for the week:
Marcus Shakeer CG 6'3 RON Institute/CA (Pictured)  
A highly skilled guard who has good length. He gets to the FT line easy and he can create his own shot. He makes off balance shots and he has good range on his J. He is athletic enough to block shots and he is very competitive on defense. 
Alex Horiak C 6'11 College Prep Academy/CA 
A true big man with good hands. He fights for position inside and will score on hook shots with either hand. He has legit size for a center and will score on put backs. He can face-up a little and rebounds well.  
Latwan Brown SF 6'5 RON Institute/CA
An athletic wing can shoot the 3 off the dribble. He has a good motor to rebound with super easy bounce to dunk the ball in transition or from offensive rebound