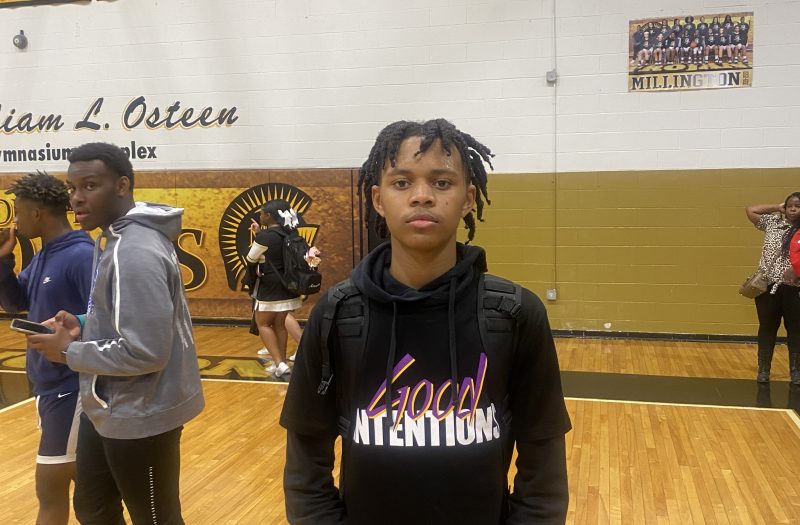 Posted On: 11/16/21 11:15 PM
Millington starts the 2021 season off with back-to-back wins over Trezevant and Lausanne.
The Trojans' 69-67 home-opening win over the Lynx Tuesday night was a nail biter, as they needed late baskets and stops to get the win.
Here are 3 observations from Millington's win.
Grandberry put on a show
Junior point guard Seth Grandberry was unstoppable Tuesday night. He led the Trojans with 39 points and went 7 of 9 from the free throw line. Grandberry's chandelier moment came in the second quarter, as he scored 17 points to have his team down only 45-39 at halftime.
Most of Grandberry's points came in the paint, as he didn't have much trouble getting downhill and attacking the basket. Lausanne didn't have an answer for Grandberry as he was able to score whenever he wanted to.
The Lynx built a seven-point lead (57-50) in the third quarter, but Grandberry scored nine straight points to give Millington a two-point lead early in the fourth quarter. The 5-foot-11 point guard sealed the win in the waning seconds with two free throws after being fouled by sophomore shooting Tre Davis.
Grandberry followed his two free throws with a steal off a Lausanne's inbounds pass.