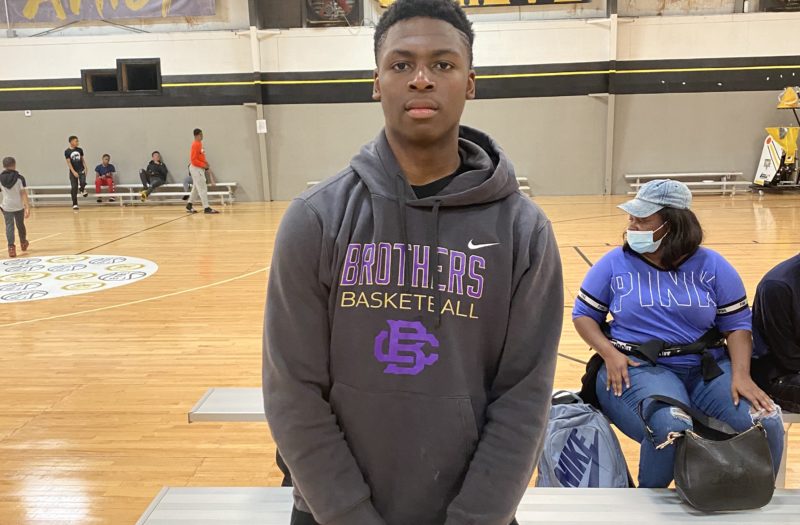 Posted On: 11/18/21 10:35 PM
Christian Brothers defeated Houston, 71-51, Thursday night to improve to 2-0 this season.
Here are 3 observations from the Purple Wave's win over the Mustangs.
Solid defensive statement by Christian Brothers
From a scale of 1-10, the Purple Wave had their defensive pressure at a 10-plus against a Houston team that was a starting a freshman at point guard. Senior guards Nehemiah Ausley and Zion Owens made life miserable for freshman point guard Ryan Mitchell. Owens and Ausley were deflecting passes and caught steals at half-court. The Mustangs were too careless with the basketball, as they turned the basketball over 20 times.
Houston was competitive for a quarter and a half, but turnovers kept piling up early in the third quarter as Christian Brothers capitalized on them by going on a 14-0 run to take a 58-39 lead into the final eight minutes.
Offensive balance was key for the Purple Wave
Christian Brothers had four players to score in double figures. Junior guard Michael Pepper led the team with 17 points. Senior forward Hunter Pratt had 16. Senior combo guard Chandler Jackson had 12, and Owens added 10. Ausley finished with nine.
The Purple Wave seem to have balance stitched