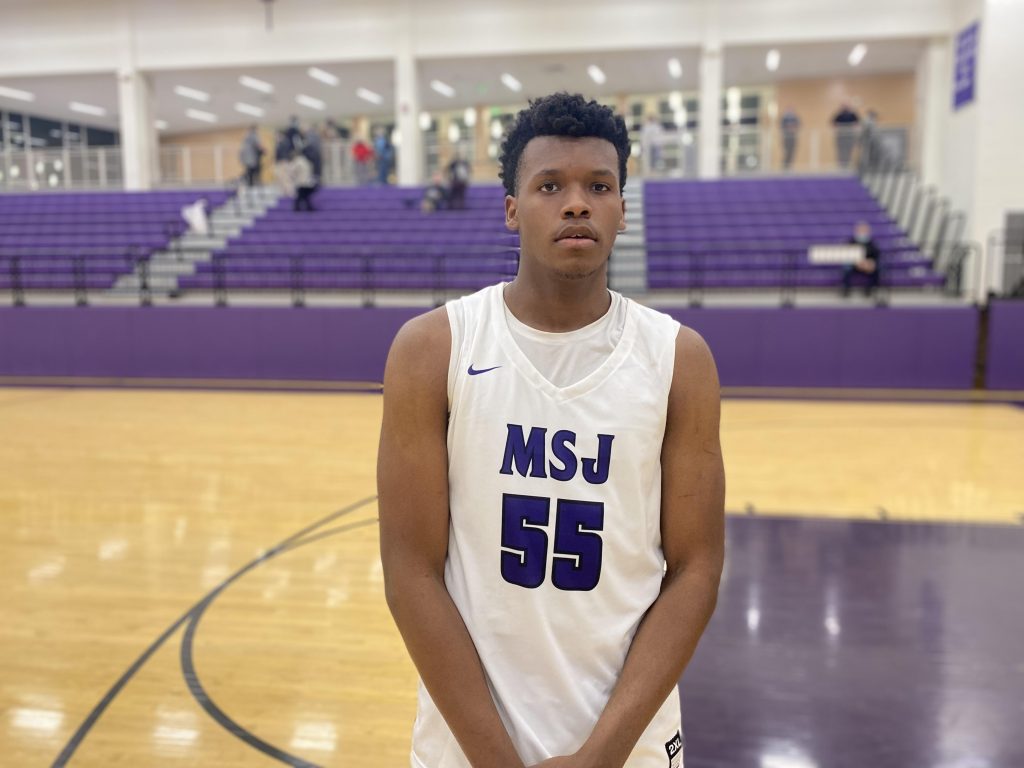 Posted On: 11/30/21 1:32 PM
Over the summer 2023 Amani Hansberry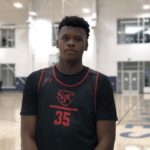 Amani Hansberry 6'7" | C Mount St. Joseph | 2023 State #37 Nation MD announced that he would be transferring from St. John's (DC) to Mount St. Joseph for his junior season. Considering that the 6-foot-7 forward is our No.1 ranked player in the 2023 player rankings, the move catapulted the Gaels' preseason ranking significantly. They've opened the season with a 3-0 record and have been dominant throughout. Prep Hoops caught up with Hansberry following his 13-point outing in a 80-50 victory over St. Mary's (MD). 
"I love my new school. It's been very easy getting adjusted and I was welcomed with open arms. Coach Clatchey, my teammates and I knew a few people here from AAU with them being my teammates, so it's been a blast so far."
Mount St. Joe boasts a powerful starting five including Hansberry, the No. 1 player in our 2024 rankings in guard Bryson Tucker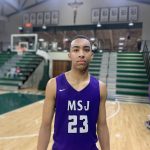 Bryson Tucker 6'6" | CG Mount St. Joseph | 2024 State MD , 2022 Aidan Mess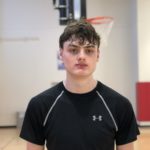 Aidan Mess 6'7" | C Mount St. Joseph | 2022 State MD , 2023 Ace Valentine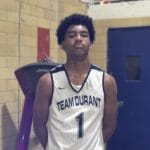 Ace Valentine 6'2" | PG Mount St. Joseph | 2023 State MD and 2023 Austin Abrams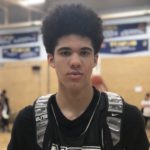 Austin Abrams 6'3" | SG Mount St. Joseph | 2023 State MD . Judging by their performance last night, the group has no issue with executing half court sets to perfection. Hansberry obviously plays a huge role in that process.
"We practice how we play. We practice hard, play hard, communicate on both ends. It's helped a lot and just being in a big leadership role with Bryson and especially Aidan, so it's been great."
Throughout his first two seasons at St. John's and his time playing with Team Durant during the AAU season, Hansberry has shared the floor with a plethora of talented guards, but none of which have a complete game quite like Tucker.
"It's great playing with Bryson. The moves he makes definitely brings that 'wow' reaction to you. His skill, talent and leadership have been great. I learn from him and I teach him some things, so it's been great being his teammate."
In many of the Gael's offensives sets Hansberry is free to display his versatility as a shot-maker from mid-range and even beyond the arc.
"It's fun. I'm able to show my skill set and all that I can do like dribbling the ball. I'm getting comfortable on the wing. So really not trying to just shoot jumpers, but mix it up and play inside-out. It's been a blast and been fun finding that nice median of when to make plays and which plays to make."
The Gaels should find themselves in the thick of the contender conversation when the time comes in MIAA and BCL play. Although they've been dominant early, there are always things to improve on.
"We just have to be ready right when we come out defensively. Not get used to starting slow and come out with intensity. We'll need to play with a chip on our shoulder. We know we're the best, but we just have to prove that to everyone else."
Hansberry's recruitment has been interesting. Given how dominant he has been since his freshman season, some programs are holding off to determine what position he'll thrive in. He's a bit of a tweener at 6-foot-7 with a burley build. He's extremely physical and can dominate the game on the glass, but still is developing his agility to give others the confidence that he can be featured in minutes on the wing going against athletic wings.
"NC State, Illinois and Pitt are the schools that have been consistent in reaching out to me. They all reach out pretty evenly, but NC State is definitely hitting me up the most. They like my ability to shoot, pass and dribble. They like that I could play the three, four or five and just how dynamic I am."