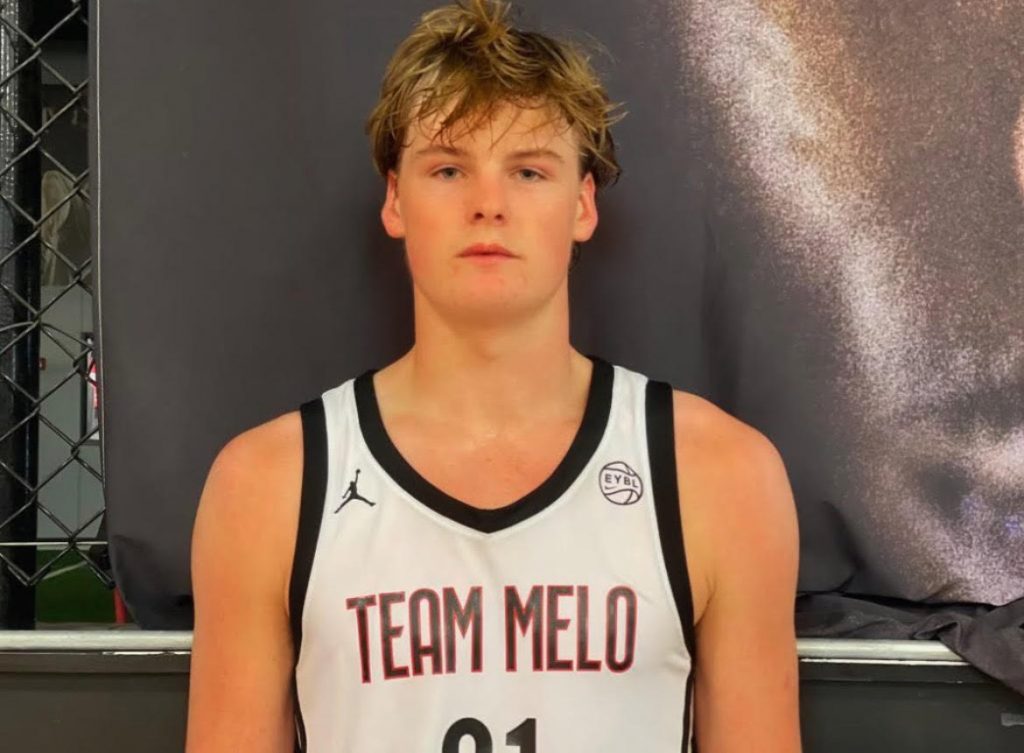 Posted On: 11/17/21 6:53 AM
Many of the teams in the BCL/MIAA officially start their seasons this evening. The coverage of the the BCL has been exhausted on our site as has the talk of the expected top five teams including St. Frances, Mount St. Joe, Spalding, John Carroll and Mount Carmel. Just outside that group is Loyola Blakefield. The Dons received huge news early in the fall semester when 2022 forward Gavin Walsh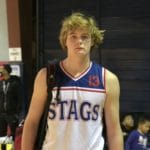 Gavin Walsh 6'7" | PF Loyola Blakefield | 2022 State MD made it official that he was transferring back to Loyola after originally transferring to Bishop Walsh for his senior season. 
"Coming back really just allowed me to think and play way more freely," Walsh told Prep Hoops. "Getting back to how I was thinking especially. It was more of a mental thing for me. I think my play has continued to get better no matter where I am. Mentally it was huge for me. I'm back in my element and it just allows me to open everything up again for my game."
A culture shock can always have a mental impact on people when they change their surroundings. It wasn't as if Walsh wouldn't have played and had a big impact on the court for Bishop Walsh in NIBC play this season, but it was more of off the court things that didn't gel for him.
Instead, Walsh returns back to Loyola where he will undoubtedly be the primary option offensively and expected to fill a huge role when it comes to his team's success.
"I think coming back from Bishop Walsh, like the day I got back, I noticed that everyone has been really working. I think part of that was because they had the mindset of I wasn't going to be here and that a lot of guys would have to step up and take on bigger roles. Charlie Hepting has gotten a lot better, Ryder Drew and Owen Fischer have gotten a lot better as well. Obviously as of now we aren't considered a top three or top four team in the league, but I think we're going to shock a lot of people."
Walsh is fully aware of the narrative surrounding the BCL/MIAA and the juggernauts that are assumed to reign supreme, but he's embracing his team's outlook.
"I love it. It takes me back to Peach Jam this summer where both me and my team were just viewed as the underdogs that not a lot of people were paying attention to. I did my thing back then and I love being the underdog because then when you do make noise, it's a whole other level of noise that you're making."
Not only will Walsh's play be expected to lead this Loyola team, but as a senior he'll be expected to be more of a vocal leader.
"I love being in a position of leadership. Naturally, I think I'm a pretty vocal person. I'm an outspoken person and I'm confident with myself on the court. My coaches and I have been talking a lot about the balance it comes with. Just whether it comes to getting in someone's grill and then taking more of a softer approach and building guys back up."
Walsh's approach both on and off the court has improved steadily since the conclusion of his junior season in high school. He took advantage of the AAU stage to bolster his recruitment and is taking a very patient approach.
"I went on an official to Binghamton and loved the visit and loved the staff a lot," Walsh said.
Other programs have inquired about the 6-foot-7 forward including DePaul. If I had to guess, I'd say Walsh will wait until the conclusion of his high school season to really weigh his options and give other schools opportunities to get involved. If that means exploring the prep route and becoming a part of the 2023 class, that has remained a realistic option for Walsh for a little over a year now. It'll be interesting to see how this season unfolds for Walsh and Loyola. It wouldn't surprise me to see them take down a few of the expected top five schools mentioned earlier.
Walsh ranks as the No. 14 player overall in our 2022 MD/DC rankings and the No. 3 power forward.