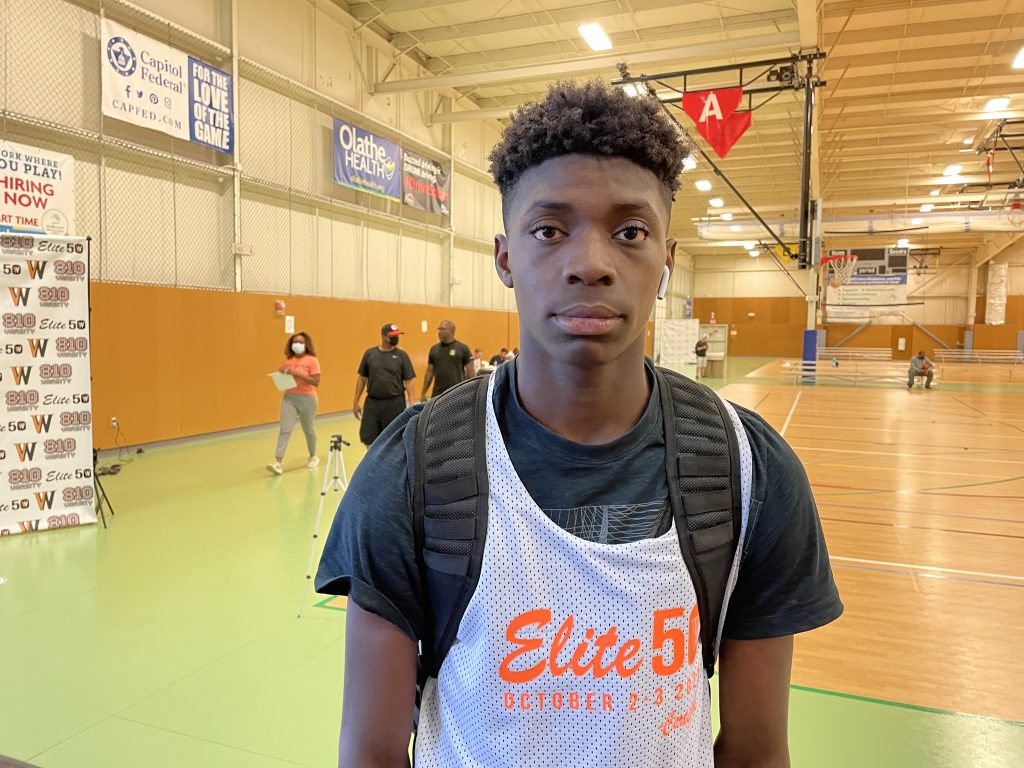 Posted On: 10/6/21 1:00 PM
 The Victor Williams Basketball Academy and 810 Varsity held its Elite 50 Camp over the weekend in Gardner, KS. Prep Hoops Missouri was in the house for the first day of the camp on Saturday. Here are some more new names to introduce to you from Missouri who put in work at the camp.
Xavier Wilson 6'5" Staley: A skilled 2025 small forward who was one of the most talented young players in the camp. He's a very skilled ball handler who knows how to create his own shot off the dribble. He can shoot over smaller defenders when he gets into the lane and he has 3-point shooting range. His future is very bright indeed.
Terrius Walker 6'5" Park Hill South: A 2022 power forward who played with a lot of energy in the game that I watched him as he ran the court and rebounded with a lot of enthusiasm. He also showed some explosiveness on the defensive end with a couple of nice chase down blocks. He is capable of making a lot of plays without commanding the basketball because of his activity.
Logan Bishop 6'2" Lee's Summit West: A 2024 guard who did an excellent job