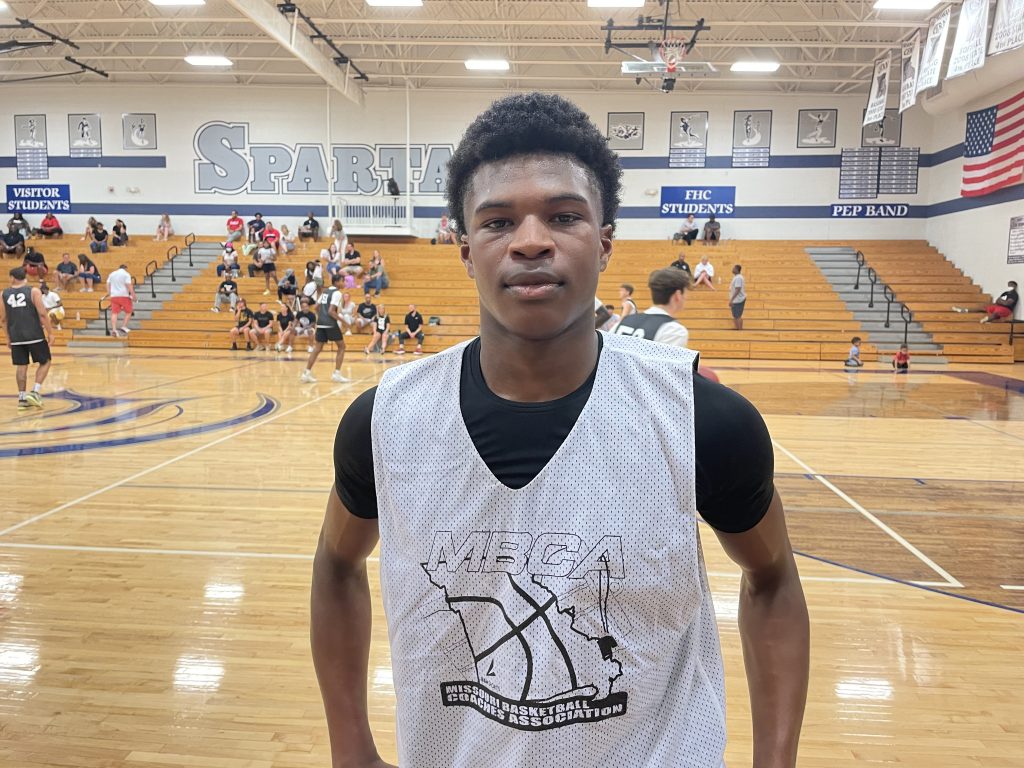 Posted On: 10/7/21 5:00 PM
Prep Hoops Missouri takes a look at the Class of 2022 guards from the state who participated in last Sunday's Prep Hoops Kansas Top 250 Expo at the HyVee Arena in Kansas City.
Donald Bangham Jr. 6'3" Ruskin: An athletic southpaw shooting guard who really excels in iso situations. He can yo-yo with the basketball, then he get to the basket with a burst for a layup or he can pull up to hit one of his high-arching 3-pointers. He also delivered several nice dimes with his penetrate and kick out game. He displayed some explosive leaping ability as well with a big tomahawk dunk over an opposing post player.
Andrew Robinson 6'4" Kickapoo: The hot-shooting wing player was one of the pleasant surprises of the showcase. He was moving without the basketball well and knocking down 3-pointers off the catch. He also got to the basket and scored on some nice takes to compliment his shooting. He was a solid ball handler who also showcased some good passing skills as well.
DeAngelo Woods 6'1" Ruskin: An athletic comb guard who made a positive impact at both ends of the court. He was impressive in the open court and he