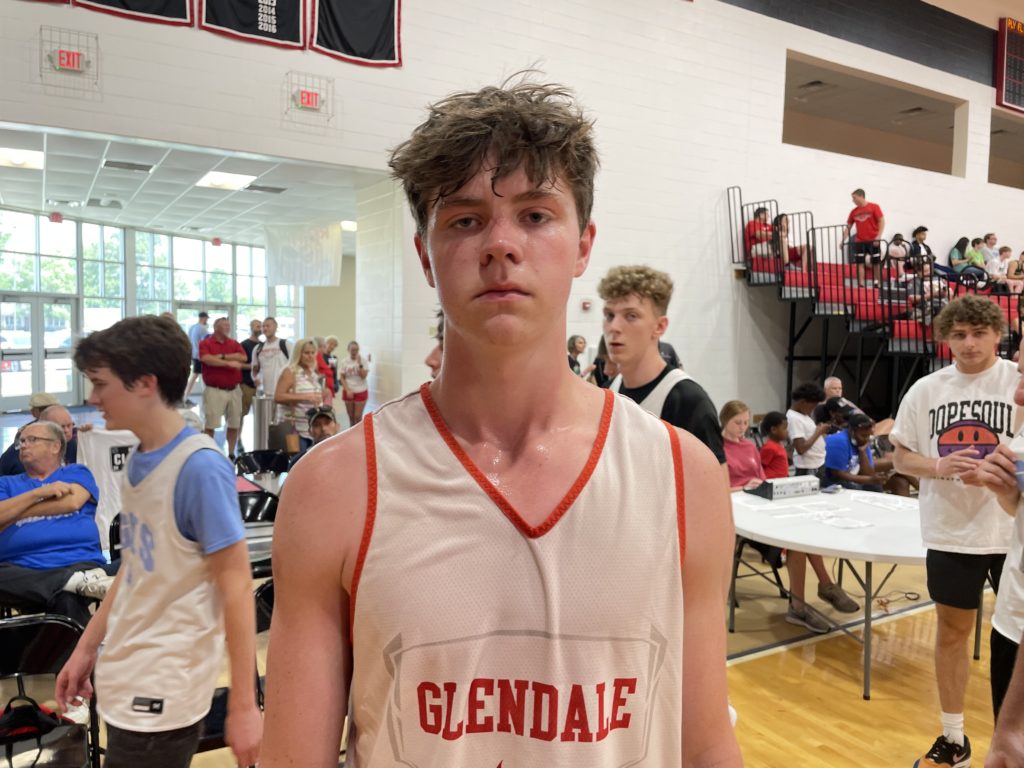 Posted On: 10/7/21 11:35 AM
Prep Hoops Missouri takes a look at the Class of 2022 forwards from the state who participated in last weekend's Top 250 Expo at the HyVee Arena in Kansas City.
Grant Givens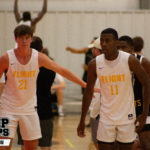 Grant Givens 6'6" | SF Glendale | 2022 State MO 6'6" Glendale: This Stretch 4 was very impressive in the game that I watched him. He showcased the stroke from 3-point range and added some scoring in the low post. He could make a play off the dribble and his rebounding was good.
Logan Frahm Logan Frahm 6'7" | PF Glendale | 2022 State MO 6'7" Glendale: A solid inside-outside big who has nimble footwork and a nice set of moves in the post. He's mobile and he'll step outside and hit a 3-pointer. He is also an active rebounder who will block a shot.
Vontaye Wooten 6'7" Cristo Rey: A long and athletic forward who was the most impressive shot blocker that I watched during the day. He blocked five shots in one game, including four in the first half. He can defend the pick and role well and he runs the court with ease.
Ethan Meeks 6'6" College Heights Christian: A small school big who was impressive with his blue-collar style of play. He has a solid build