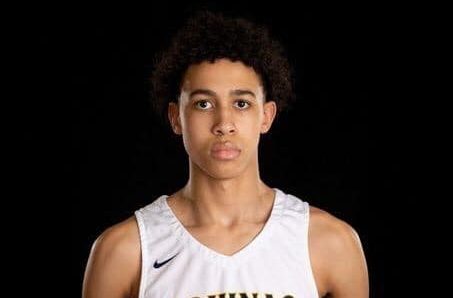 Posted On: 10/24/21 1:20 PM
Throughout this month, I will be highlighting selected teams across South Florida. This article takes me to Fort Lauderdale St. Thomas Aquinas. The Raiders finished 9-4 a season ago under head coach Julius Sandi. It was their first winning season since 2015-2016. 2021's Zach Zibelli and Kyle Stathos are key departures. Zibelli was a team leader and averaged nearly ten points per game. He was tough as nails on the floor and played with a high motor. Zibelli is not an easy kid to replace. Stathos had ability to stretch a defense and knock down 3-pointers. He went 37 percent from behind the line and was an overall spark.
Can the Raiders make it back-to-back winning seasons?
I think a focal point for this team will be the production behind 2022's Andrew Akuchie Andrew Akuchie 6'8" | PF St. Thomas Aquinas | 2022 State FL and Mathew Cadogan. The 6-foot-9 Akuchie averaged 16.3 points, 8.5 rebounds, 3.5 blocks and 2.3 steals per game while shooting 49 percent from the floor. The 6-foot-5 Cadogan averaged 14.1 points and 6.7 rebounds while shooting 52 percent from the field. That is roughly 30 points and 14 rebounds between the two of them. Akuchie is a Rice commit and Cadogan will play college ball