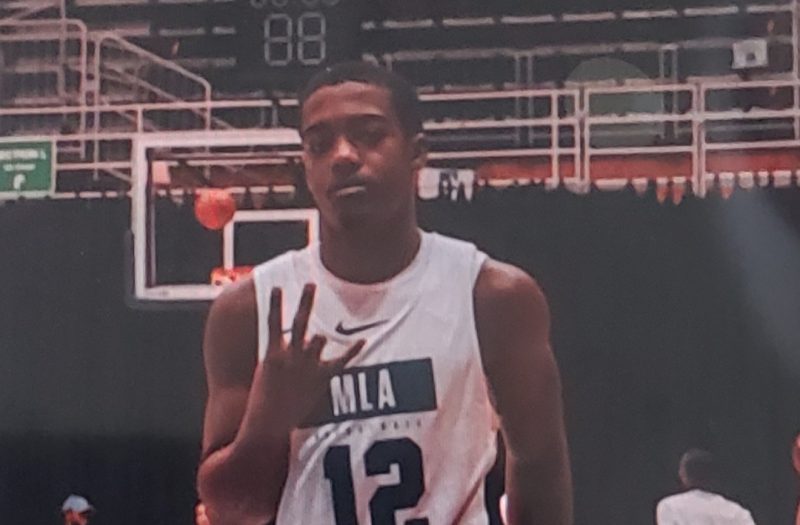 Posted On: 10/22/21 1:51 PM
Throughout this month, I will be highlighting selected teams across South Florida. This article takes me to Mater Lakes Academy in Hialeah. The Bears finished 12-10 a season ago under Lance Tejada. The program is now led by Eric Rodriguez and has a host of new players. You can essentially throw out last season's mark.
Players to watch:
2024 Christian Reid Christian Reid 6'5" | SF Mater Lakes | 2024 State FL is the clear standout. The 6-foot-5 guard/forward averaged 15.4 points and 8.8 rebounds while shooting 58 percent from the field for SLAM! Miami. Reid has a big frame (200+ pounds) for a sophomore. He uses his size well in the halfcourt and attacks the rim. Reid has plenty of athleticism to score off the dribble. The factor of the two make him unique at this stage. On defense, he averaged nearly two steals and two blocks per game. I like his mindset as a two-way player. Reid is ranked No. 17 in our class rankings.
2025 Anthony Knowles Anthony Knowles 5'10" | CG Mater Lakes | 2025 FL has already shown a ton of promise. The SLAM! transfer averaged 11.2 points and 2.6 assists across nine games. Knowles has a ton of athleticism and bounce to play above the rim. He also can shoot the