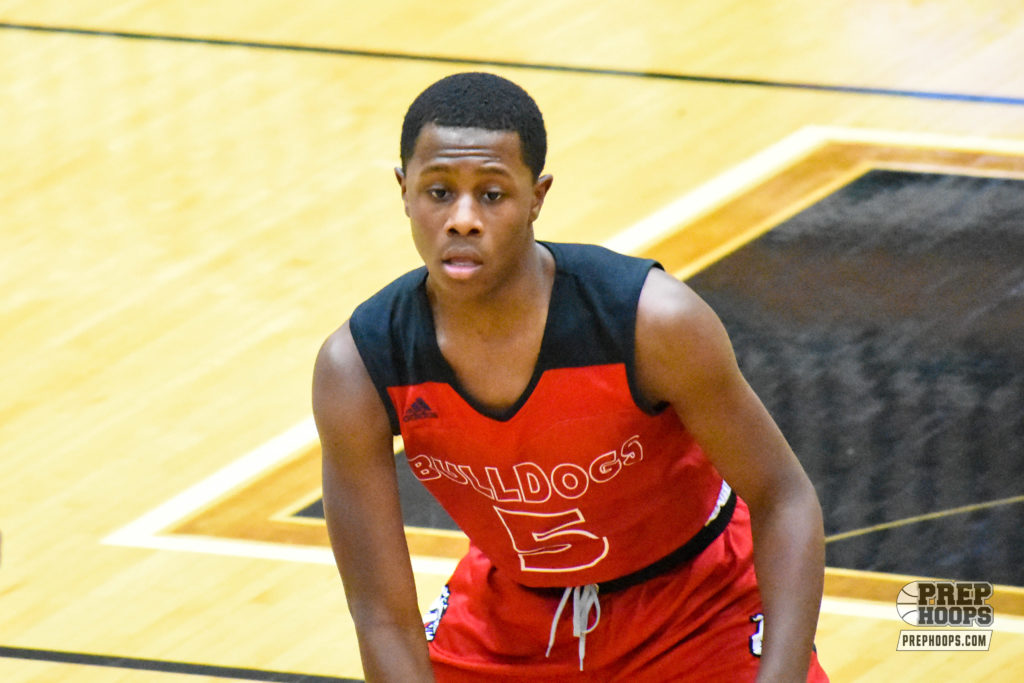 Posted On: 10/19/21 8:30 AM
Rankings season is behind us, Fall league is coming to a close soon, team workouts have been ongoing, and high school ball is about a month away. We took a little break from this series do to other events and coverage, but we are back and over the next week or so we are going take a closer look at prospects in the Class of 2022 with our Senior Spotlight series. 
Jones is a 6'6 small forward that is long and lanky that shoots it so well off the catch from deep. Was very impressive this past summer and seemed to be finding ways to be a top standout weekend after weekend. Not only is he an offensive stud but he can get aggressive on the other end and guard multiple spots based off his skill and size alone. Good amount of schools have shown interest in him such as Kent State, Miami OH, Eastern Illinois, Incarnate Word, VMI but no official offers have been recorded as of yet. Jones is a guy that you want to keep an eye on this season on a great Arsenal Tech squad.