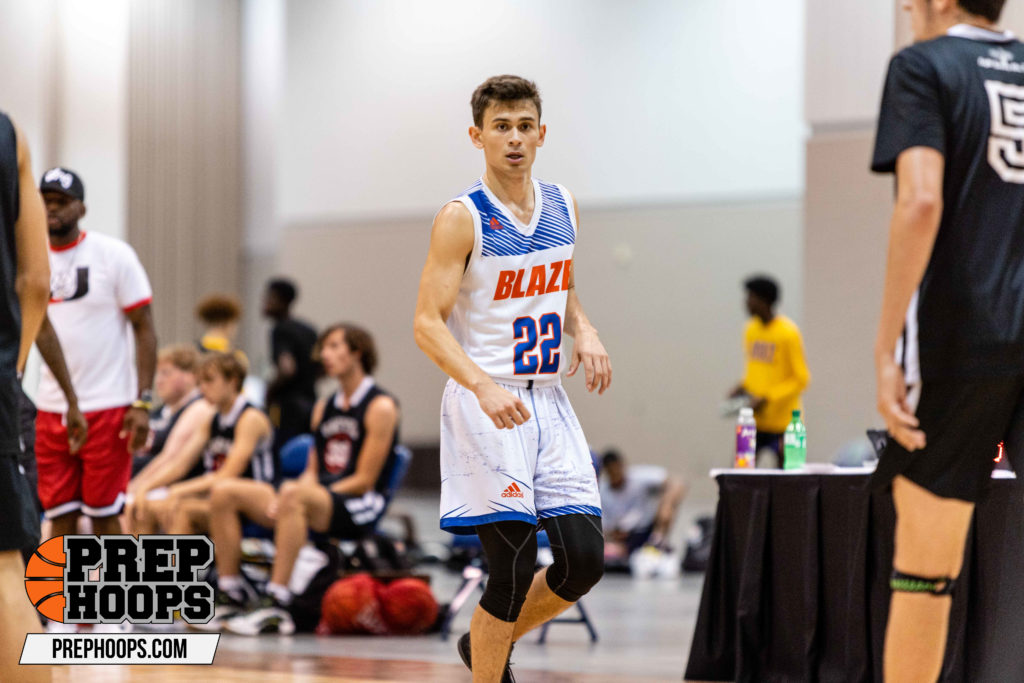 Posted On: 10/21/21 5:00 AM
Rankings season is behind us, Fall league is coming to a close soon, team workouts have been ongoing, and high school ball is about a month away. We took a little break from this series do to other events and coverage, but we are back and over the next week or so we are going take a closer look at prospects in the Class of 2022 with our Senior Spotlight series. 
Bullock is a 6'7 true post that runs the floor well and plays very physical. This past summer, his game looked to have been taken up a level and he was showing mobility and was one of the best pick and roll big men I saw. A legit post defender that displays solid footwork throughout an entire game. He is a small college type of player and with his play over the summer there are sure to be ones out there that will want him to be a part of their program. Expect a big senior season from Bullock with offers to come. 
Carroll is a 6'4 small forward that is versatile and has a good