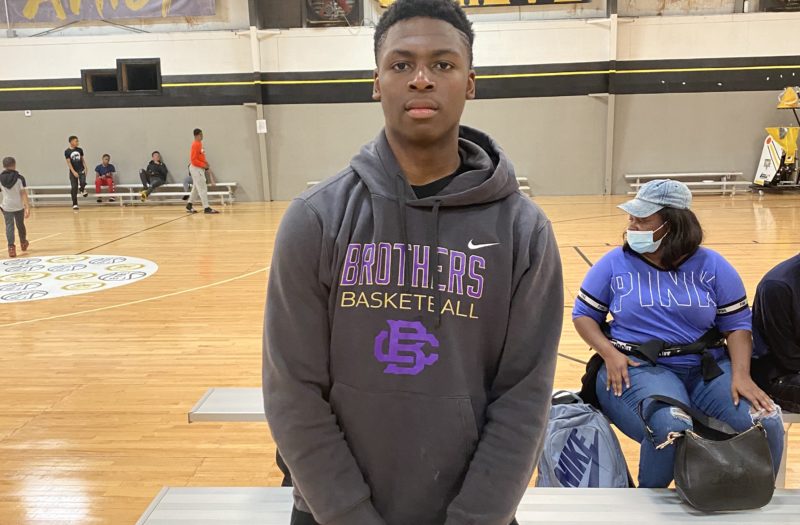 Posted On: 10/8/21 11:00 AM
Senior guard Chandler Jackson will have the attention of each opponent the Purple Wave will face in 2021, but Jackson has teammates that are going to go to war with him on every possession.
I was on hand for Thursday's open gym session.
Here are my three observations.
Solid depth at point guard
Christian Brothers head coach Bubba Luckett has depth this season at the point guard position. As of right now, 5-foot-10 guard Zion Owens will get the starting nod as the team's floor general. Owens has had to wait his turn for the past two seasons, playing behind the likes of Reese McMullen, Eli Federman, and Harrison Kelly. Now, it's his turn to step into a starting role. Owens is the fastest guard on the team, with sharp ball handles and great court vision. On Thursday, he made great passes in half-court possessions, used his speed to get in the middle of a defense, and knocked down shots from the perimeter. Owen's sneaky good defensively, especially when there's a 50-50 ball up for grabs. There aren't too many players that are going to out hustle him for the loose ball.
Senior guard Nehemiah Ausley and junior guard Jack