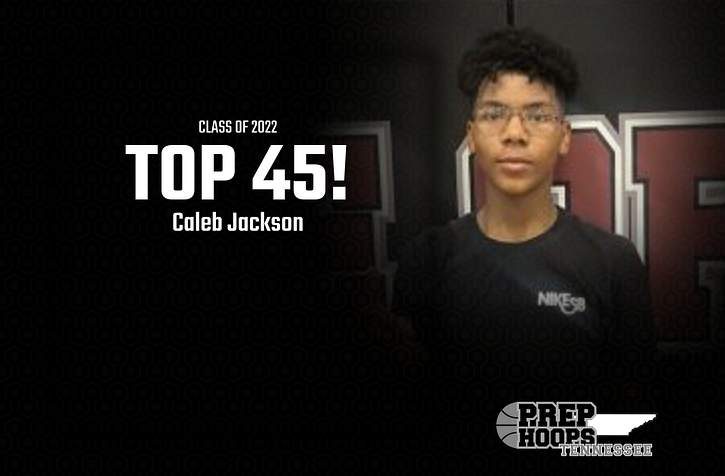 Posted On: 10/14/21 11:31 AM
This month we introduce our updated Class of 2022 rankings!! Rankings are subjective and PrepHoops.com ranks purely upon potential and where the player will be at their basketball peak.  Production factors in only when helping prove the potential is greater or lesser.  Why did we rank these guys?  Why are they at this spot?  Take a look at five Class of 2022 prospects and learn a little about their reputation.
Peruse the complete 2022 rankings.
Read more on the Top 5
Read more about the Top 10.
Read more about the Top 15.
Read more about the Top 20.
Read more about the Top 25.
Read more about the Top 30.
Read more about the Top 35.
Read more about the Top 40.

#41 Kolby Searcy Kolby Searcy 6'5" | SG Lighthouse Christian | 2022 State TN
Solid court vision.  Kolby gets to his spots with relative ease considering he is a taller point guard.  Searcy ran with PSB-Pope this past summer and we did not get much of a look at his game.

#42 D.J. Richmond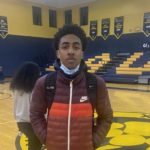 D.J. Richmond 6'3" | PG Harding Academy | 2022 State TN (Harding Academy)
Richmond climbed significantly in our rankings.  Why?   Richmond is a natural leader on the floor.  Patient with the basketball. Facing a zone of Northpoint Christian School, Richmond wisely changed the point of attack with the pass, constantly keeping his eyes on the potential seams in the defense. 
D.J. Richmond, Harding Academy: The senior point guard really helped the Lions last season. I needed to see if he has taken the next step, in terms of his body and patience. On Saturday, Richmond looks like a polished prospect. He has added muscle, and on the hardwood floor, Richmond's patience has improved. There were times last season where he forced a shot or a pass. A year later, Richmond is being more cautious and patient on offense, reading the defense and communicating with his teammates. He seems to be in position for another solid season at Harding Academy. — @CourtneyHoops90

#43 Tabias Sirmones Tabias Sirmones 6'6" | PF Loretto | 2022 State TN (Loretto)
Small high school, big problem. Tabias is nimble and hulking.  His weaknesses are few, though he does spend lots of his basketball off-season training his football game.  Sirmones is an unvarnished gem with real upside.

#44 T.J. Thomas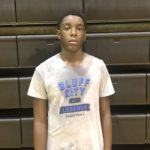 T.J. Thomas 6'1" | SG FACS | 2022 State TN (FACS)
Thomas continued to hit the weight room in the past year.  His shoulders are more foreboding.  Thomas projects as a combo guard at the small college level.  Handle is good, not elite and ability to finish in the lane is significantly better than the average high school guard.  

#45 Caleb Jackson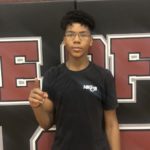 Caleb Jackson 6'2" | PG Power City Academy | 2022 State TN
Power City Academy features an exciting guard in Caleb Jackson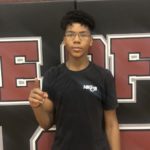 Caleb Jackson 6'2" | PG Power City Academy | 2022 State TN .
Caleb Jackson, Power Center Academy: The Knights have solid senior guards. This 6-2 point guard will fall in line with the other two mentioned. Jackson has added muscle to his frame, so taking contact will not be an issue for him. Jackson knows how to communicate with his teammates when he's calling out a play. He can push the basketball up floor and make the right passes. Jackson can shoot at a high clip from 17-feet out. He plays basketball the right play. — @CourtneyHoops90