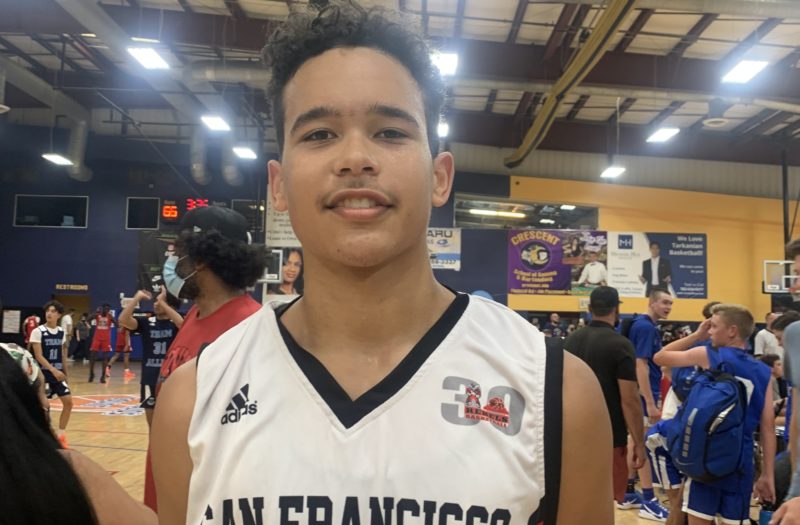 Posted On: 10/22/21 11:35 PM
The 2024 Rankings for positional players at the small forward position has been updated. Here's a quality group of players that could eventually grow into other positions as they move forward in their development.
Zion Sensley Zion Sensley 6'7" | SF Prolific Prep | 2024 State 6'7 of Prolific Prep.
Sensley a recent transfer to the power house prep school is one of NorCal's top prospects in this class, and is a nationally ranked player. He'll spend his court time refining, and tooling his skill set working from the wings, and perimeter. Strengthening his body, and practicing everyday with college ready players should see a rise in his development. He has multiple DI offers.
Ahsan Huff Ahsan Huff 6'6" | SF Vanden | 2024 State 6'6 of Vanden HS.
Huff has put himself on the radar with his work over the summer. He has work to do, but he's on the upswing. No longer just a player defending the post, and working for rebounds. He's made improvement on the offensive side of the ball. Improved ball handling, attacking the rim in transition and on the wings. A developing mid-range jumper.
Jase Butler Jase Butler 6'3" | SF The Branson School | 2024 State 6'4 of Branson HS.
We really like the versatility of Butler, standing 6'4 he has a series of moves that makes