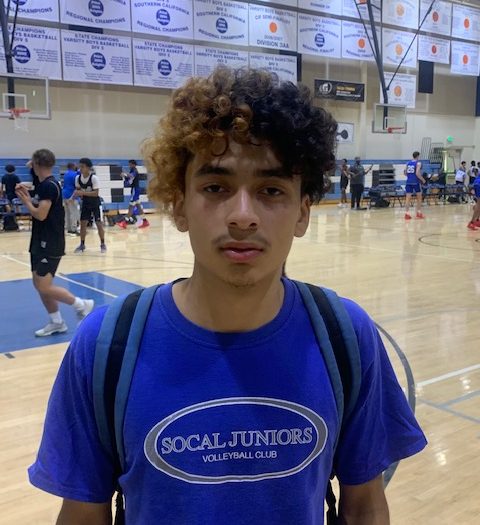 Posted On: 10/12/21 10:30 AM
This is this time of year for a lot of fall league events for high school teams to get some good reps in before the regular season begins in a couple of months. Price HS has been hosting a fall league each weekend and I was able to check it out on Saturday 10/9. There was plenty of talent in the building and here's a quick look at some of the top standouts I saw.
1. Jaylen Lightfoot - North Torrance 2024
Lightfoot is a good forward prospect who might develop into a legit big man as he gets older and continues growing. He is solid running the pick and roll as the roller. He sets the screen and slips to the basket. He's a pretty good finisher too at the rim. He's able to get good post position and can already take advantage of smaller defenders. Does a decent job fighting for rebounds. He's pretty good in transition; he leaps out on the break and runs the floor well.
2. Brian Torres - Robert F Kennedy 2022
Torres was one of the top point guards I saw. He's very quick with a strong off the dribble game. He attacks