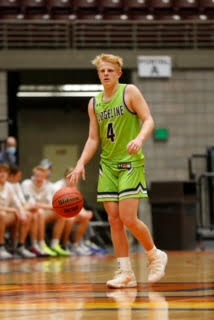 Posted On: 10/26/21 3:03 PM
4A became an interesting classification with it splitting into two regions that couldn't be further apart geographically. There is the North Region that is made up of teams near Cache Valley/Logan area and the schools down South in St.George area. The question will be going into the season is if a team in the North can take down the teams in the South. 
Dixie (19-5) - Dixie is no stranger to being on top or having a bullseye on their backs, they seem to relish it. They will have a big front-line as they have 6'10

Kean Webb

Kean

Webb

6'10" | C

Dixie | 2023

State

UT

who has improved throughout his time at Dixie and now he is an upperclassman that will get a lot of minutes. With that length you throw in some youth with size in 6'8

Kyle Lemke

Kyle

Lemke

6'9" | C

Dixie | 2024

State

UT

who is going to be in a position to grown and learn on the spot. He will likely get minutes running with the 1st unit but he will also have time to develop. Dixie is in a good situation moving forward with a lot of guards that can go and a few bigs that can clean anything up down on the blocks.