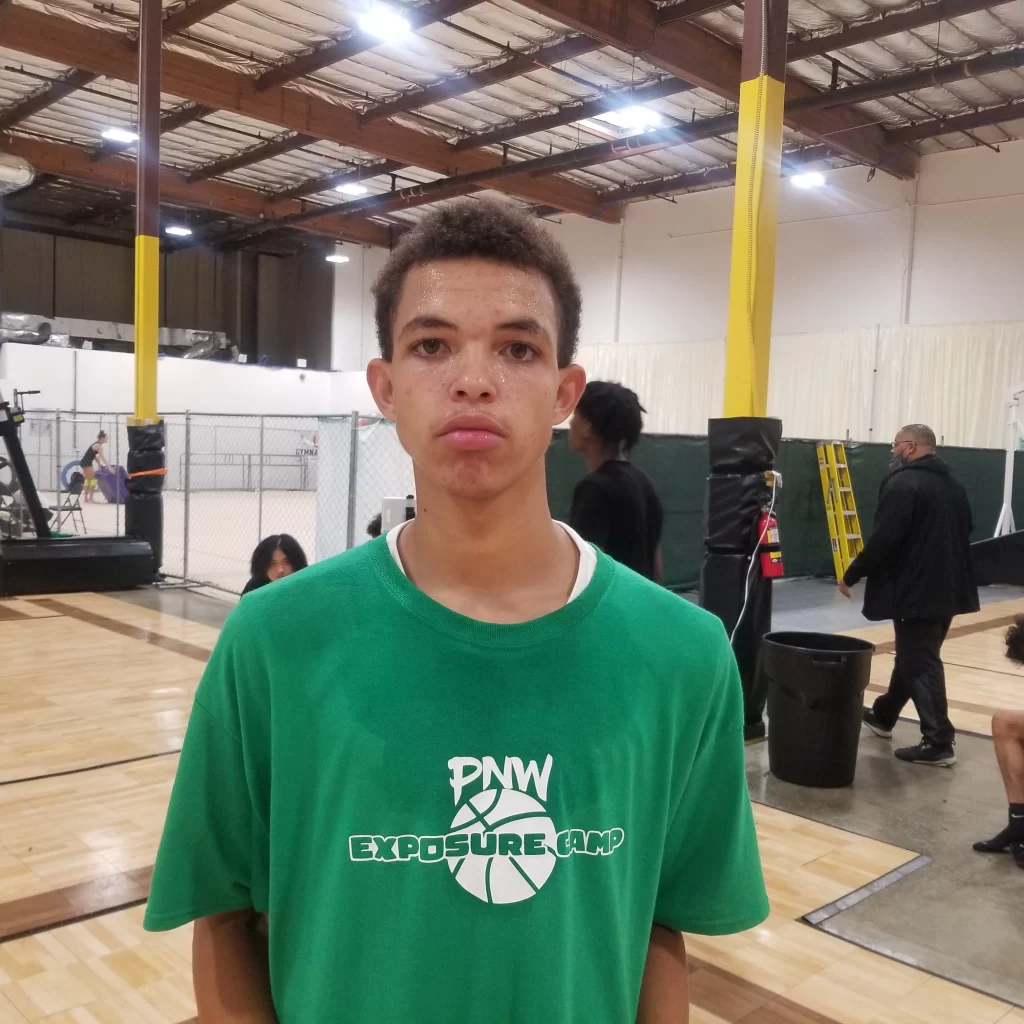 Posted On: 10/4/21 11:42 PM
The PNW Exposure Camp took place on Oct 2nd – 3rd in Kent Washington. Hosted by the Emerald City Basketball Club the camp featured nearly 50 players and was designed to provide exposure for potential college recruits. The camp was open to players in the class of 2025 – 2022 and featured drills, skills training, and 5 on 5 play. The two-day camp was broken up into two sessions each day. In this article, a follow-up to our standouts from PNW Exposure Camp Session 1 we take a look at the standouts from session 2. 
Jacori Ervin 6'7 PF North Central 2024  - I owe Ervin an apology After day 1, I wasn't very impressed with him and had little belief that he was a prospect. On day two he proved me wrong. The forward is a fluid rim runner that played with high energy and effort. He led the camp in dunks, finishing a ton of plays with slams around the rim. He's raw but showed that his ability to rebound, protect the rim, and sprint the floor can impact games right now. 
Trevion Frazier 6'1 SG MT Rainer 2022 - Frazier went off on Sunday. The dynamic