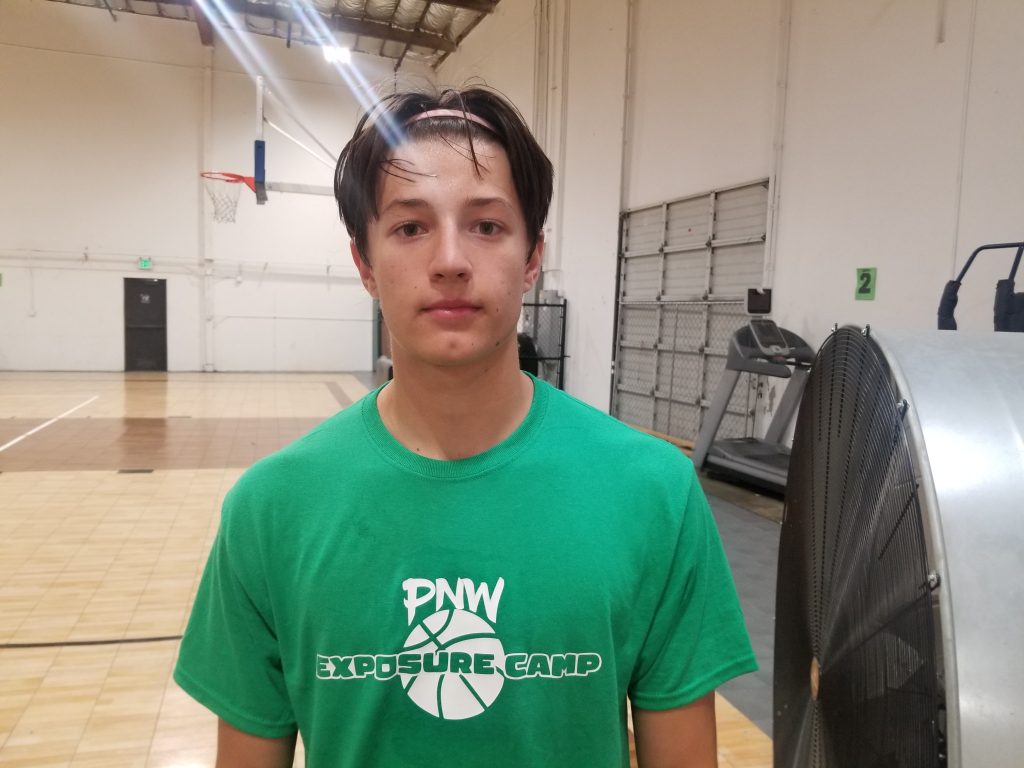 Posted On: 10/3/21 8:44 PM
The PNW Exposure Camp took place on Oct 2nd - 3rd in Kent Washington. Hosted by the Emerald City Basketball Club the camp featured nearly 50 players and was designed to provide exposure for potential college recruits. The camp was open to players in the class of 2025 - 2022 and featured drills, skills training, and 5 on 5 play. The two-day camp was broken up into two sessions each day. In this article, we take a look at the standouts from session 1. 
Sayerr Senghore 6'5 SF Woodinville 2022 - Senghore emerged as one of the top sleepers from the camp. The lefty displayed a casual yet effective game. Senghore always seemed to have just enough, whether that meant to get by opponents, shooting over outstretched arms, or dunking on someone. The wing, who played JV his junior season, just may have turned himself into a true diamond this season. 
Isaiah Cunningham 6'2 SG Rainer Beach 2025 - Cunningham is one of the hardest playing players I've watched this season. He gives %110 on every single play, and this weekend was no different The wing, defended and attacked downhill with relentless abandon. He also showed an improved jump shot,