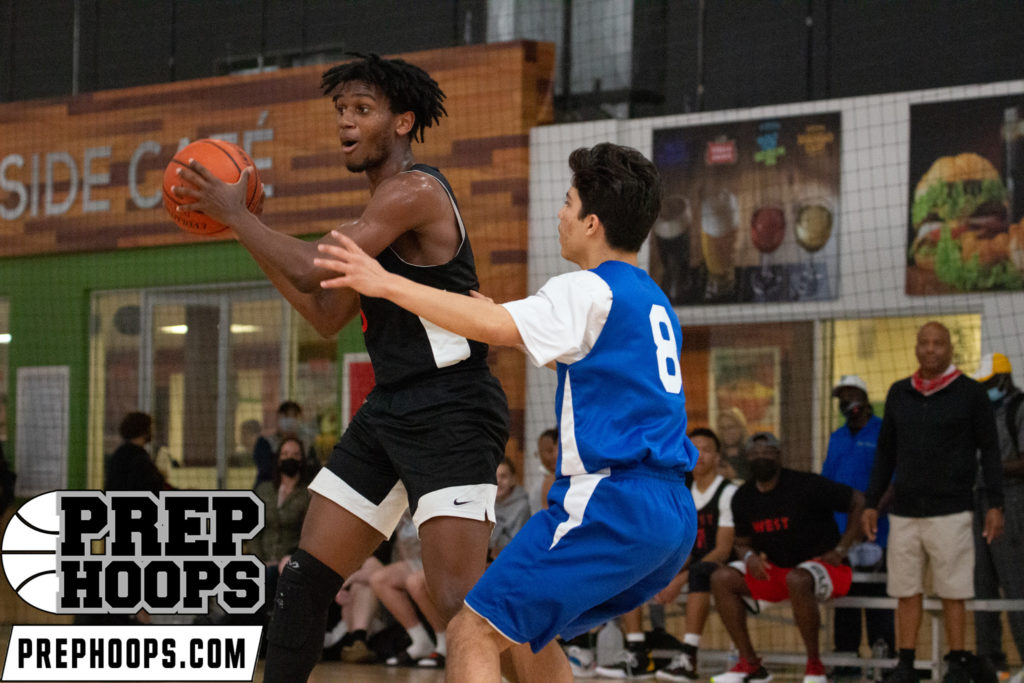 Posted On: 10/7/21 10:00 AM
The new PrepHoops C/O 2022 rankings have been released! These are our most extensive rankings to date with over 100 players making the list. That list is filled with several talented Big men. In this article, a follow up to Top Bigs Part 1 we take a look at some additional Bigs in the class of 2022. 
Brandon Enriquez Brandon Enriquez 6'6" | C Shadow Ridge | 2022 State NV 6'6 C Shadow Ridge (#33) - Enriquez is one of the top shot blockers in the state. The 5 man has good mobility and the range to go out on the perimeter and alter and block shots. He's also a good rebounder capable of controlling the defensive backboards. 
Robert Gibson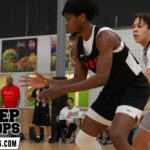 Robert Gibson 6'4" | PF Durango | 2022 State NV 6'4 PF Durango (#39) (featured image) - Any winning team has a player like Gibson on it. The senior is the ultimate dirty work glue guy, willing to battle larger players for post position, as well as scrap for tough interior boards. 
Corbin Dagons Corbin Dagons 6'5" | PF Legacy | 2022 State NV 6'5 PF Legacy (#46) - Dagons is one of the top stretch 4's in the state. The forward is a lethal corner shooter, who's quick release and textbook form force, defenders to stay attached to him at all times. 
Brandon Enriquez Brandon Enriquez 6'6" | C Shadow Ridge | 2022 State NV 6'6 C Shadow Ridge (#33) - Enriquez is one of the top shot blockers in the state. The 5 man has good mobility and the range to go out on the perimeter and alter and block shots. He's also a good rebounder capable of controlling the defensive backboards.  Robert Gibson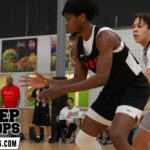 Robert Gibson 6'4" | PF Durango | 2022 State NV 6'4 PF Durango (#39) (featured image) - Any winning team has a player like Gibson on it. The senior is the ultimate dirty work glue guy, willing to battle larger players for post position, as well as scrap for tough interior boards.  Corbin Dagons Corbin Dagons 6'5" | PF Legacy | 2022 State NV 6'5 PF Legacy (#46) - Dagons is one of the top stretch 4's in the state. The forward is a lethal corner shooter, who's quick release and textbook form force, defenders to stay attached to him at all times.  John Derrick John Derrick 6'6" | PF Foothill | 2022 State NV 6'6 PF Foothill (#59) - Derrick is a high academic forward capable of impacting games with his rebounding and inside scoring. He's a fluid athlete capable of beating opposing bigs down the floor, catching and finishing at the rim.  Norman Dupree Norman Dupree 6'7" | C Reed | 2022 State NV 6'6 C Reed (#66) - Dupree is a long athletic post player. He saw major minutes for Reed two seasons ago on their run to state. Dupree is an active rim protector and rebounder, capable of impacting games with both skills.  Follow Prep Hoops